After working with Cain and Penemue, Cain has instructed in order to truly take on my target in a way that destroys them, that I should instead of cursing them directly, I should destroy those around them.
To lose reputation and be despised (demonic oil and a picture burned, anointed red candle with name carved)

To cause hatred between a group (pictures and names burned in addition to separating candles once connected by a wick)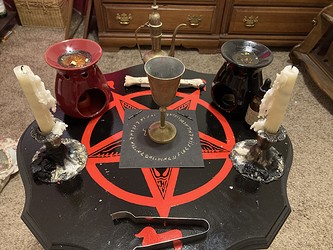 I'll just have to wait and see. I suspect it may unfortunately take a couple months for proper hatred to be sewn.