Thank you AA Michael. I don't need to say another word.
Respectfully,
Mike B
Thank you, Holy Archangel Metatron for your light, love, healing, mercy and compassion.
With deep thanks and in full faith, so be it.
Thank you Amon. You build bridges where there doesn't seem to be a way to do so.
Thank you Bael. For the time with that thing in that place…and doing it over and over.
Thank you Bune and Gremory for showing me the way.
Did you use layer spell…if yes … can you elaborate
Thank you to Prince Orobas and Arch Angel Heylel. Thank you for making my dream come true today.
Respectfully
Mike B
In a way. The layered spell posts on here are generally very good. I work with quite a few spirits nearly constantly so it's less a planned layered spell and more the spirits teaching and creating opportunity for me or getting me out of a jam. When I post here it's out of sheer gratitude and because I hope someone works closely with these spirits as well.
What is a success you have had with layering? i've been trying to bind insanity, and other things to My Target but I need to be pointed in the right direction/ getting support and help
Thank you to Marbas for healing my mom & taking her pain away.
Thank you to King Paimon, Duchess Bune, & my money servitor for saving my ass this past weekend.
Thank you to King Paimon, Queen Beleth, Duke Dantalion, Duke Sallos, & my love servitor for warming so and so's heart & pushing him to reach out.
Hail Marquis Forneus,
It was a great pleasure to meet you this afternoon. I'm very happy that we reached an agreement for my manifesting my goal. I look forward to seeing you again in the near future.
Respectfully,
Mike B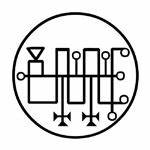 To Haagenti-
First time in at least 6 months that I did not wake up in the middle of the night and gorge on sweet, bad food!
I don't know why it takes me so long to come around to you when I need something detrimental to my personality/ well-being removed.
But, thank you for last night and the lesson you taught me.
(post withdrawn by author, will be automatically deleted in 24 hours unless flagged)
Big ups Archangel Raphael, Uriel, Michael, Metatron and Gabriel. I couldn't be this happy if this was my own project. Badass. Just badass.
Hail to Archangel Michael, Hail Archangels
I am shocked and awed by your speed, power, grace and mercy. You have my deepest respect and gratitude.
Respectfully
Mike B
Hail Duke Focalor,
It was good to meet you and get to know you. Thank you for answering my call.
Respectfully,
Mike B
My greatest thanks to Belial, who makes good on his promises. A ritual I cast on 9 June 2020, now complete, just over a year later, with absolute finality. I asked you to make sure an annoying client was silenced so I didn't have to deal with them. Within weeks they drastically scaled back their requirements, then went quiet for about eight months, and now have finally decided to cut ties with my organisation entirely while still being very pliant and reasonable by continuing to pay for the work we did for them.
May we continue to work together.

With deep thanks and in full faith!
Holy Archangels
Michael
Metatron
Azrael
Uriel
Raphael
Chamuel
Kamael
Thank you all for your surrounding love, light and healing.
Bune is the best! She helped me to get a great job! I will allways word with Bune.
Thank you Marquis Amon, for your patient help with my situation. I feel calmer and confident with your assistance!
Hail Marquis Amon,
You did amazing work again with my foster mom's bf. This is the third time. You're really a dependable spirit. Thanks for coming through.
Respectfully,
Mike B
For the love of Haniel, thank you so much for doing the impossible and opening the door of reason with so and so!! I can't believe how fast you work!!! The door is wide open & I thank you for melting the ice & helping us communicate. I look forward to working with you more.
Also thank you to Michael for clearing the energy around me and cutting through the bs for me.