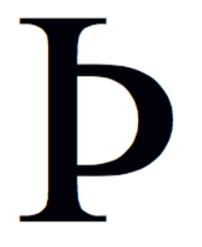 I didn't find out about letter Thorn until earlier this year.
I might be behind the nerd curve on this, but I know several well educated people who had no idea until I brought it up.
Thorn has a very interesting story that is relevant to anyone who speaks or writes English. I will post some information I've seen, but I am interested in what the Heathens of BALG might have to tell on this subject.