Up next: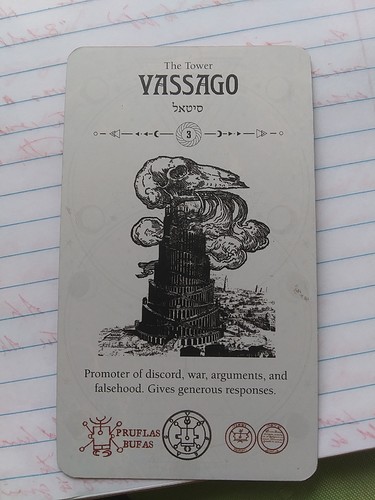 I read the description and felt this was an entiity I'd definitely be interested in calling. I was cooking breakfast (diced Spam and potatoes, with seasoning) and didn't call him right away.
I brought my bowl of it outside into my ritual space (enclosed porch also used for storage). Vassago came to me as I was eating and asked to come inaide to taste it. After confirming his identity, I let him in. I then read the agreement.
V: "I accept. I will (help you). I will. I will. You will see."
He left.
The encounter was strange, but Helios confirmed his identity, so it is what it is.