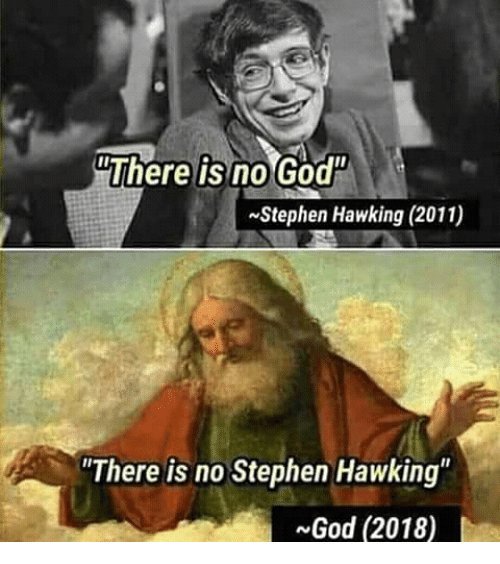 "If there were such a God, I would like to ask, however did he think of anything as complicated as M-theory in eleven dimensions,"
"For centuries, it was believed that disabled people like me were living under a curse that was inflicted by God. Well, I suppose it's possible that I've upset someone up there, but I prefer to think that everything can be explained another way, by the laws of nature," he wrote in the chapter titled "Is There a God?"
He says he uses the word 'God' in an impersonal sense, like Albert Einstein did, for the laws of nature, so knowing the mind of God is knowing the laws of nature.
"My prediction is that we will know the mind of God by the end of this century."
What do you guys think?