Hello everyone,
time for another oracle card reading.
You can pick two decks and I will shuffle these for you and pull some oracle cards.
You can chose from these decks: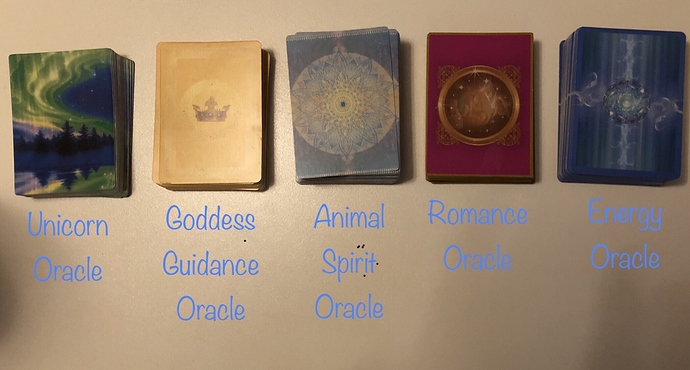 Choose two decks.
If you want, you can ask a specific question.
I don't do questions about entities, past lives and health.
The reading will be public.
Please give me some feedback.
Will be doing it for the first ten people commenting in this thread - if I still have time afterwards, maybe some more.
Thank you and let's go