Tomorrow I will be calling up Crocell.
Looks solid again and less likely to just warp away.
I'm going to be sad when you finish
I've started looking forward to what feelings/aura Ill get each time you post
. It's fading yet looks really "real" at the same time today first time that's happened my senses can't comprehend it

Just called up Furcas.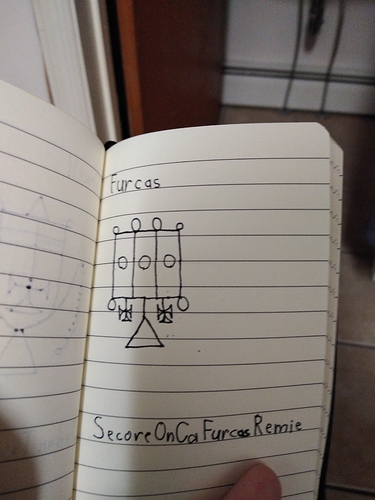 Went as smooth as the others. Definitely getting a "let's get this over with" vibe from the spirits. It seems like they want this operation to be over as much as I do, if not moreso. Good think there's only three and a half weeks left of this, then we'll see what happens when it's all done.
The ring.
Just called up Balam.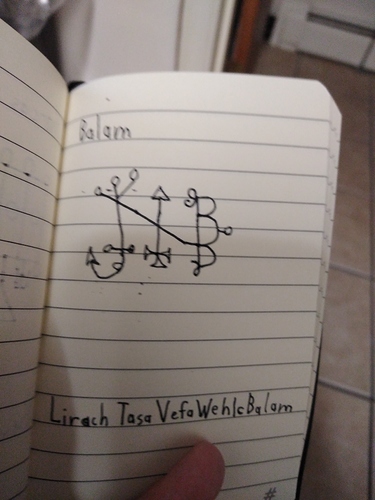 Went smoothly again. Nothing really of note beside that it went well.
The ring.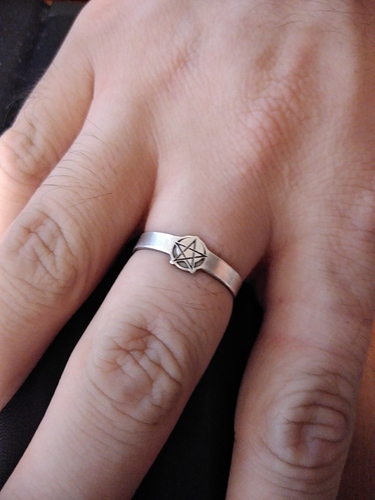 Finished my evocation of Alloces.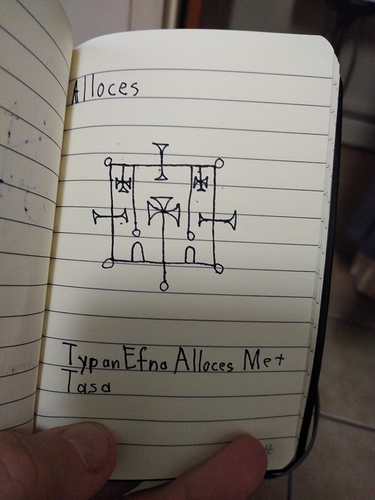 It was interesting. He was quite soft spoken compared to some of the others. Like a man who keeps to himself and keeps his head down whenever anything crazy is going on. It was fairly odd, the vibe he put off, just strange feeling.
Anyways, here's the ring.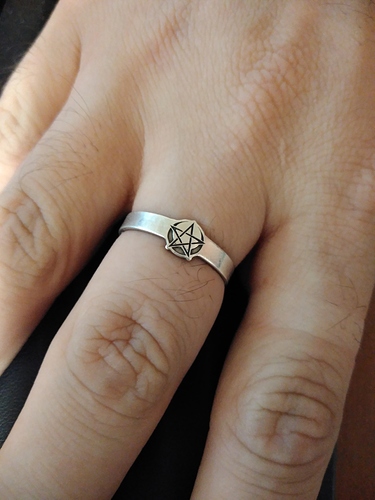 In any case, only 20 more to go.
Really bright and solid. More real than your hand now.
Just finished up with Caim/Camio.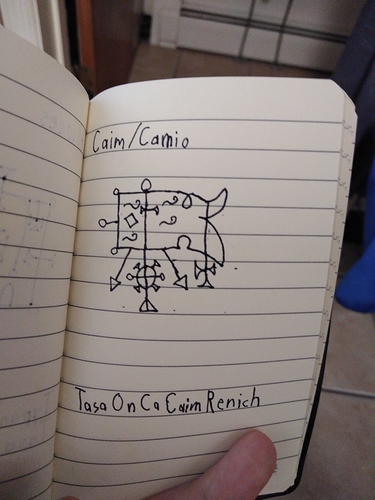 When I called him up, the first thing I asked was which name he prefers, and he said Camio is the more correct of the two. He was able to show me his sigil and everything when I asked. And his power felt similar to the powers of the last few evocations. In any case, it all went smoothly as usual.
Here's the ring.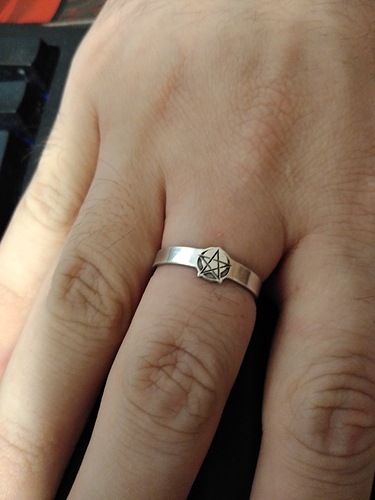 Also, Only 19 more to go!
Oh, and he felt eager. When I asked him why, he said "it's been so long since I had a proper master".
Bit more balanced out now. Having more the guise of a normal ring in that it isn't jumping around or doing crazy shit anymore.
I suspect it will normalize more as we approach the end of this operation.
Still though, if someone looked deep enough, it would probably still be blinding.
Oh indeed it is if you really look deep.
I just called up Murmur.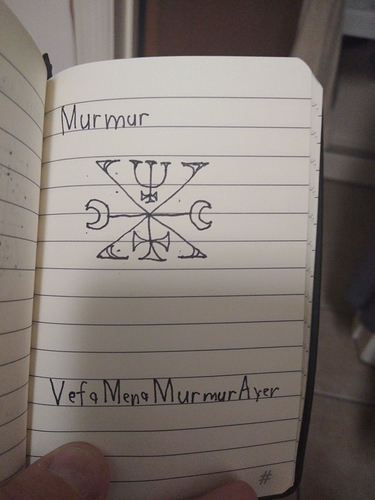 It went well. He felt mirthful, but in a dry way. Like a businessman with a tongue-in-cheek sense of humor.
Here's the ring.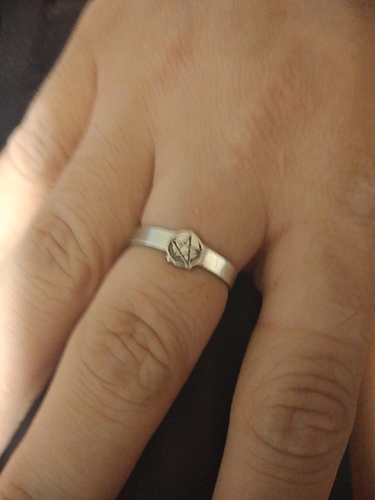 Only 18 more to go.
The whole thing is blurry now!
I just finished my evocation of Orobas.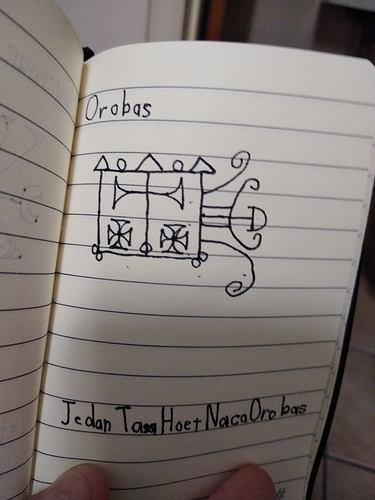 It went incredibly smoothly. He was quick to accede to my will, possibly the most eager one yet. But I can't really do much besides speculate the specifics of their motives for wanting to serve me…
The ring.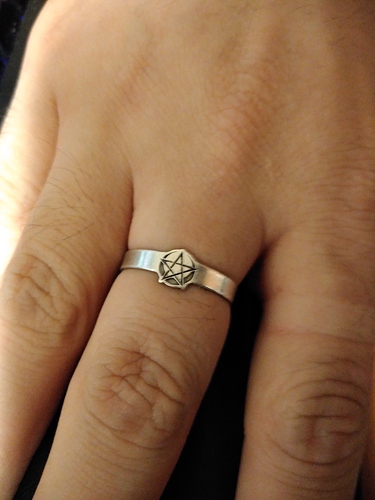 Are you planning on binding any other groups of spirits after you finish the list?
KoF spirits, maybe?
I was thinking about working through the Shemhamphorash, but I haven't decided yet.