I feel like the ring would melt your arm if you put it on.
It's about the spirits and power.
I was thinking the same thing as I typed that


Just finished my evocation of Vine.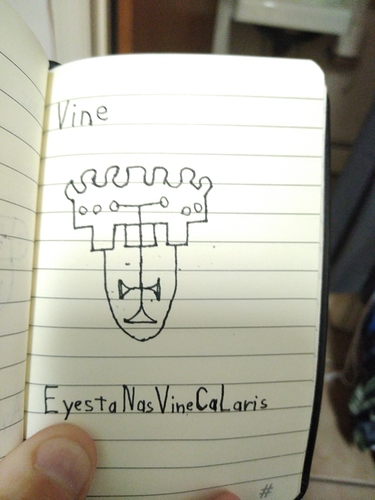 Went well. He came, we spoke, he accepted without fuss.
His energies are very subtle compared to a lot of the spirits I've already bound.
The ring.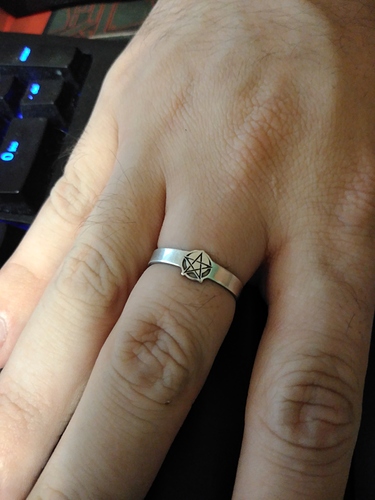 I feel like the ring is sort-of phasing out of reality slightly. The light that reflects off of it feels thinner or something, like, not as full or vibrant or bright as yesterday. It also feels heavier/tighter while light as a feather. The book seems to be doing the something similar, but to a lesser effect.
It looks more real than the last time i said it appeared more real than reality

green aura is back too
Interesting. It feels pretty insane on my hand. I'm sure it would be interesting to take it off for one day then see what happens when I put it back on.
I wonder if they would even allow you to take it off? I'm excited to see how it's going to look when you get to no.72
I know what you mean. It's gonna get wild.
Although, it never was about the ring tbh.
Why am I seeing saurons eye ???



You what?
Seems similar to how a blackhole is the way it bends energy and the astral around it.
Cool. I was actually just about to post today's evocation. Glad to see you didn't disappear on me for good.
Nah I had things to take care of and people to deal with.
Today I evoked Bifrons.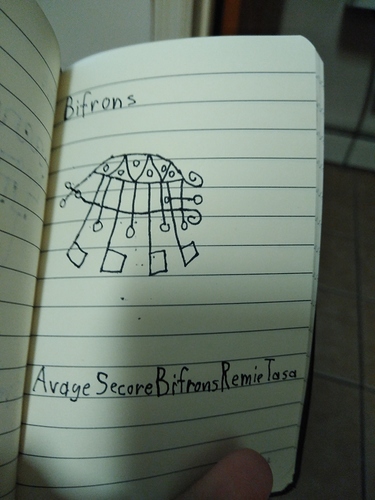 It went smoothly again. Not surprising tbh. It feels like I'm on the final stretch for this whole operation and they just want it done and over with.
Here's the ring.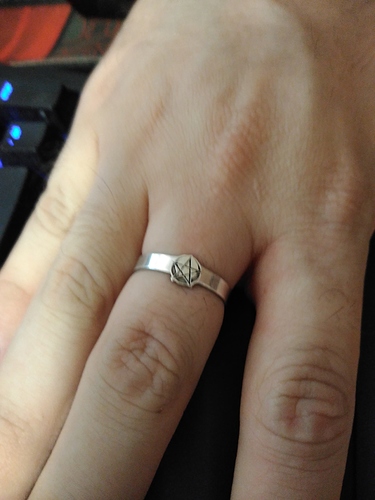 Now it looks ready to just teleport on you.
Seems like that could be fun. Or a pain in the ass…
It would be cool to be able to translocate between spaces, but I don't know how I would accomplish that just yet.
Yeah… by all accounts it hurts like a motherfucker.
Just called up Vual/Uvall.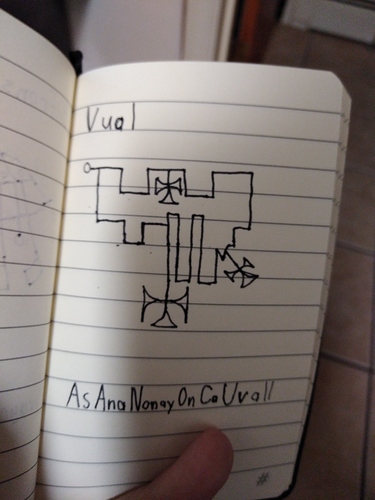 When I called Vual up, I asked her name, and she responded with Uvall, but she showed me the correct sigil. I asked which name she prefers and she said either. Uvall feels more right to me.
Besides that, went smoothly.
Here's the ring.