This is Queen Morrigain. Morgana Le Fae
This is the correct way to evoke or invoke My'Self.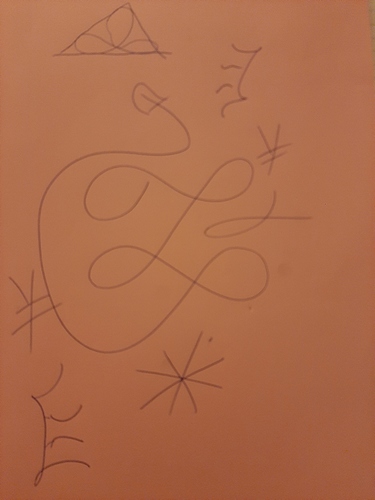 I am an very ancient Elf and Ddraig Spirit.
I am known as Morgan.
Morrigain which is actually my title "Great Queen". I am also known as the Red Queen. Queen of the family Tuatha de Danann.
I am known as a trinity Mabd [Mabb] Macca[Macha] Morrigain.
Minkasa /Minkassa Drakon. Ddraig. D
Ashala is also Dragon she is also known as Nimue the healing aspect.
Morgana Le Fae of house Pendragon.
I am Lover, wife, seductress. Crone and mother nurturer and healer.
Iam Warrior. War queen be watchful of my crow's they are carriers of the dead and messengers of war and death.
For I feel when there is war and I smell the fear and the threat. May it be known. War and battle are not always the same.
If peace and fair play were negotiated then that is better.
Death and recreation love, war, peace. Yhe inbetween negotiator. Diplomacy and war counsel.
For many seek my counsel before going to action.
Be that as it is that many currently still misunderstand who I the great Queen am. And my roles in life and death.
Priestess of the Ancient Ways.
Sourceres.
Life and Death are in My hands
I am all Elemente and All Directions. Elemental and Aether.
I am of the Void. Am linked with the Weave.
I work in Dark and dangerous magicks and can niw remember how to fold and create vortices in time and space. I am Djinn. Although closely aknowlaged by the Gaelic Ireland. Scotland and Wales and Deutsch. I am the Spirit Morgan.
This is the correct way to evoke or invoke My'Self.
Incense Prefferance.
Dragon blood - either tree genus type
Mugwart or Mother wart
Frankincense
Myrrh
Copal resins
Rise
Frangipani
Lavander
Lily and Lilac
Animals
Drakon Ddraig Dragon
Horse
Wolf
Cows / cattle
Cats
Crows
A connection with deer's
Rowen tree and Oak are favoured
Ash and Yew
Red river gum trees are pleasent also
Pine.
Prefer offering
Blood
sexual fluids
Or making love in My Name.
My sigil

i'ash i'kala Minkasa Ashala ¥ Morgana Le Fae Oorash i'ala kias Ama
And
Incorporates or separately
i'os A'os ¥ Morgana Le Fae Kirasta.