Frequently it's Lucifer, with him it's always rough and romantic, he often shows me memories we shared that I can only assume are from a past life.
Lilith has also been very demanding of late. Before she let Lucifer and I visit in my last dream she showed up and rode my face until shed had her fill😂I was taken aback but shes quite demanding when she has her claws in your skull.
She and her girls have also visited me before many years ago, I was still living in a Christian home so this freaked me out for ages, she showed up in a dream and hunted me down and ripped my body limb from limb while she and her girls danced and fucked in my blood before turning to what was left of me and all writhing in pleasure on top of me.
Also yesterday I was trying to wash my face over the sink and I could literally feel Lucifer behind me tugging me by the hips and trying to spread my legs while I was bent over. I couldn't help but giggle at his antics. Since I evoked him he hasn't really gone away, his presence shows up randomly and I can feel a touch or a feeling or I have a thought that just isn't my own. It's been nice😊
That's awesome! Shiva is so primal and simple-wise, in the one twist ko karate master way. Very easy to please if present. He's got all the Time (hehe) in the world, so do what you Will. <3
LOL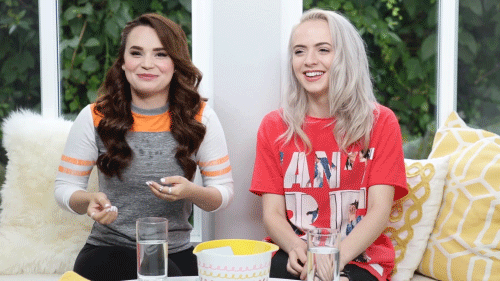 So, while in meditation to Hel, she came to me. I stood to meet her and I noticed that she was naked under her robes. I'm a mostly straight guy, so, I took notice of her "assets". She sighed and asked if I was okay with talking or did I simply wish to stare at her breasts.
Me, being the smart ass i am stated that there are a shortage of beautiful breasts, and that hers were a magnificent set.
She shook her head in that exasperated way that people do when amused and annoyed, before she stepped forth and embraced me, I wrapped my arms around her cold waist and began to rub my hands up and down her back. Her skin heated up to a normal degree, but her face melted away, leaving only a bare skull.
I continued to hold her, rocking gently, and enjoying the feeling of her body against mine.
Eventually, we broke the embrace and we discussed things, before she disappeared, she blew me a kiss.
I know it isn't as wild as Asmodeus pounding me into the mattress, but it was intimate on another level
Here's one of many experiences.
It all started when i opened a sigil of Eishteth Zeninum, but she never showed.
I believed it was from me being extremely exhausted so I went to sleep.
However I woke up in the middle of the night,
I looked at the bottom of bed, feeling a presence there I sat up and entered a slight trance.
I began hearing moans through astral winds,
Heat began spreading amongst my room.
I began sweating, in the darkness was a robed naked pale woman.
Eyes as black as night, hair like obsidian silk, skin like marble.
Her curves radiates with red steam, radiating lust and passion. She agreed to work with me on one condition, that I immerse myself into her first.
I thought she meant prepatorial immerison, it kind of was however, she began crawling on my bed. Kissing my body gently, I removed the blanket and began feeling a warmth wrap around my penis.
I narrowed my senses to see what she was doing, she was on top of me riding me, releasing energetic semen and aethyric blood.
I was then ejected from my body, were our souls passionately then ferociously embraced eachother in the bloody waters of the nightside.
Do you know how to travel to someone's dream? I would love to learn how.
Not really I'm from New Orleans and I have strong voodoo roots and as a teen I thought I was tripping but demons, spirits or Gods whatever they were used to come get in my bed and touch on me and I would be wide awake seeing and feeling every bit. Sometimes when I slept it happened and I felt every inch. I would feel my bed move and wasn't anybody at all in the room. They will fuck with anything that's desired at that moment or calling for attention. It's just hard to realize if it's who you called or something else that's the tricky part is believe

Interesting. Probably this is something for young people

question: can IT be also a threesome with a God and a Godess. Maybe Naamah and Adramalech? Maybe you know someone who enjoyed it?
If it happened to you that's fine, probably best to keep this to personal experiences.

I called Dantalion last week but i cant feel his presence
and that night
I dreamed a man came to me and fucked me over over over again and i felt so amazing that night like real i can feel his finger, kiss for me
Is it DANTALION for real ??
That's very possible haha
Most people don't perceive him that way at first, but in reality he is a very sexual being. He likes to do such "surprises" sometimes.
I have had a few experiences-on the astral plane I was married to my girlfriend(who I still need to find in the mortal realm) and we danced and danced the night away. I felt her kiss me during that time and I felt the instant connection then. I was like "Holy shit, this is meant to be". Eventually we sat down on my bed and watched Rick and Morty-I was hesitant to get into it since I'm a demisexual and need an emotional connection prior to having sex with someone.
She just clung onto me and kept touching me in my most sensual areas and then eventually went down on me-sucking me off. Eventually I was like "fuck it" and we just kept exploring each other, she rode me and then I dominated her.
A few days later I was like "why don't we do this astral on astral?" and we did and by god it was one of the most intense experiences ever. I actually felt sore for the first time. It was so passionate and I just couldn't stop. We both just couldn't stop. We did it everywhere in my room-my desk, my floor, hovering near the roof and on my bed.
At one point she used a finger gesture pretty much saying "come here and take me" and it was the look in her eyes. By God when I cam back to the material world I was like "Holy shit that was intense".
Hi can you please tell me how did u evoke them . Thank you
That member requested their account be closed last year, so they won't reply, but you can search their posts by going to Profile - anon24906648 - Become A Living God and opening search, it will default to search within their post history.
Or hunt up evocation methods by using the forum's general search function.
The first time i had contact with an infernal devine I had performed an evocation of Astaroth, got no manifestation and being a beginner thought it failed. That night she manifested as a beautiful blonde lady that rocked my world in a very vivid dream. I could feel her presence like a thick air when i woke
Last week I had a most amazing dream and i havent been able to get it out of my head.
I was alone in the back of my pickup truck. Imagine Dragons was playing on the radio. Asmodeus and I were makimg out in the mornimg sun. After playing sloppy tonsil hockey for about 30 minutes, he pulled down my overalls, and starts going down on me. He flips me over and starts vigorously touging my puckered asshole. I try to push him away as I am not used to this and i have a lot of anxiety surrounding my asshole as i am not always amazing at keeping it properly shaven. He takes one of my hands in his and assures me its okay. He flips me over again and i am surprised to see that i have no balls. Asmodeus takes my cock in one massive, warm hand and starts to stroke it a little more roughly than i am used to. He then lifts one of my legs in the air and moves the other to the left and moves his face down to my taint. He flicks my taint piercing with his nose before i feel a most curious sensation- his tongue slips in where my balls would usually be and i realize i have a vagina!!! My pussy quivers as he begins to tongue pound my cervix. My rock hard cock begins to leak precum as king Asmodeus goes to town on it. His calloused hands wear down at the unlubricated skin but i dont care. He moves my other leg at a 95° angle. My new pussy clenches open and closed, clapping in excitement as his tongue slips deeply past my cervix and into my guts. He finds my clit during this and pummels it with the tip of his tongue, making me see stars.
"You like that dont you? Do you like it when i tonguefuck your fishy babymaker???" He says, mumbing into my gooch. I lean my head back and emit a loud moan. "I have something really special to show you,' he says with a wicked grin.
He flips me upside down and takes off his parka to reveal his massive, hulking form. It falls in a heap in the dirt. He unbuttons his pants and whips out his cock- no- COCKS plural and i am face to face with two terrifying, girthy, veiny shafts. I recoil for a moment- surely these were too large to fit inside any natural human orifice. He sees my fear and looks bemused.
"Do you like pain?" He asks, and, without waiting for an answer he flips me diagonally and shoves his tongue down my throat. This momentary distraction is enough to make my asshole gasp and loosten in surprise as one of his massive horse cocks slip inside. My asshole immediately becomes slick with arousal and he begins to thrust roughly. I yelp in surprise at the sudden pain, but i do not make him stop.
"You fucking whore. You cunt. You absolute dingus" he growls in my ear and without warning his second cock slips into my puss. I feel a rip, but i dont care. I am his dirty stuffed sex doll and i will bend and break as he sees fit. He doesnt stop thrusting and his balls slap a rhythm on my taint and ass cheek. His thrusts intensify when he abruptly cums, howling as he does so. Like twin fire hoses, both of his cocks erupt cum into both of my orifices with so much force that i begin to bleed. He pulls one cock out of my ass and aims it at my face, giving me a facial that i thought might down me. Once he is done, he grabs me by the hair and shoves my face to the cock that was in my ass. He tells me to lick it clean and i do it without question.
We both collapse in a heap in the back of the truck. We watch the birds. I will never forget my time getting cuntblasted by a demon king.