Still I can remember those scenes from today. I was in a half awake and half asleep state. Belial sat in front of me like this (not sure it was His throne or not, but it was really spectacular):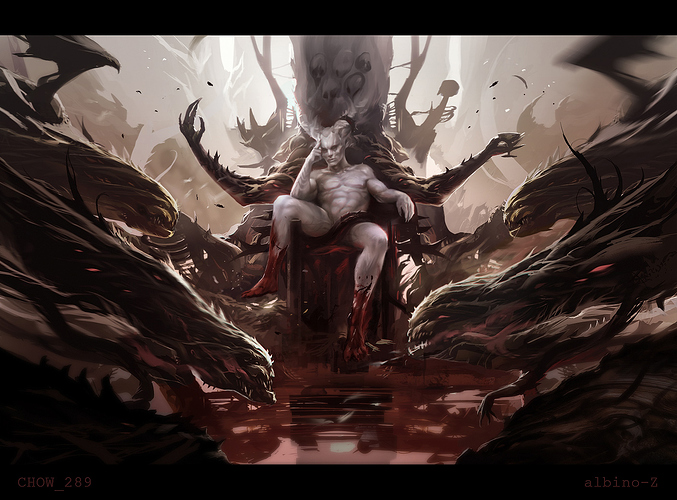 …and I'm played with Him. Massaged His testicles with one of my hands, while I'm sucked and licked His dick, and patting Him with my free fingers. I was almost naked, and suddenly…
Lucifer has appeared behind us.
Fuck, They're just started discussing while I did my… job on Belial.
The whole situation seems absurd now, but when I was in it, it wasn't at all. Even me have a word with Lucifer when They talked something what I was able to comment.
Before Belial's

, Lucifer left us, and don't know how many times after, Lucifer was the next. But our act was much more passionate. I won't wrote about it (got no permission, but Belial gave).
What a Family!