I won't bore you with the details of the dream but if needed, just ask. (Not sure if I would recall or explain it clearly)
This symbol was presented to me in a dream, here: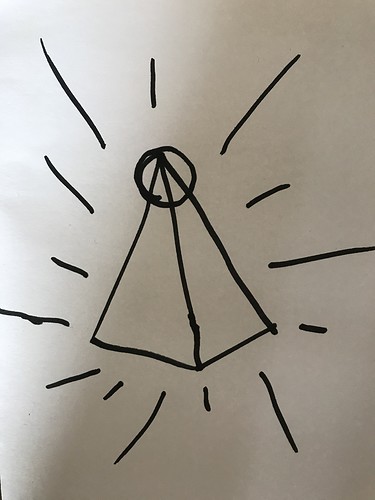 I've looked up any possible meanings but the only thing that I can find in google search is the Great Goddess of Teotihuacan, she's the goddess of water, fertility, the earth, and even creation itself.
I'm curious to know if there's any other meanings to it. If you know.
In the last week or so I've been looking at correspondence to Demons, deities, etc. I'm not sure if this is my subconscious telling me that should do a ritual, spell on a certain day when the moon is at its highest. Perhaps that's why the pyramid?
Thank you in advance.