Guess who's back …
Hey all happy to be back, many off you may have thought I was gone for good.
Well as you can tell that isn't the case, so why leave at all ?. What was the point of it, was it just a big cliff hanger like Lucifer ending episode

.
Nope …
See while I was on this forum I was producing a lot and I mean A LOT of content.
Whether it was posts made publicy, or group workings I started.
Even individuals who just sought out help, I indeed did help them.
So so much of my attention was poured into others instead of myself.
There were also certain circumstances on this forum which I have now dealt with, were some members plotted against me.
Luckily I have other members who know these members and as true friends gave me the heads up. Anyway enough of that I digress, there was a mass building of toxicity and negativity within certain areas of the forum.
I couldn't be involved with that as my gods and demons told me, there was a time for change and evolution needed to be embraced so I did.
As the result of my current stage of evolution and new found power in Magick.
I have manifested a new house for myself, I have actually tripled my monthly income.
I have various modeling offers coming from all over the UK, from Cardiff to London, including everywhere in between.
I have helped various apprentices get to where they want to be.
I have recently just finished a ritual bootcamp with a member from this forum here.
Love Jar Spell.
Egyptian Underworld Resurrection.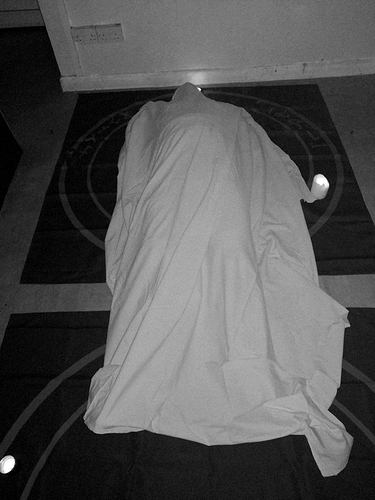 Even hit the club with the geezer for drinks afterwards, so made a friend
.
As if this isn't great enough, I'm currently in the process of having my name debuted in a occult tome. Where I have over 9000 word addition to the tome among others … "Shush Connor don't give it away, for fuck sake" … Oh yeah Mark Ruffalo
.
So yeah personal growth, spiritually, mundanely, financially, emotionally and mentally.
Now … I'm back motherfuckers

Hail all my living gods in the house.
Sincerely
C.Kendall.