What can be evoked besides demon angel god.
Well, how about we get you to Introduce yourself to us first

Its one of our rules
In regards to your question, anything or one.
Cheers,
King
Damn near anything you can name.
The elementals and the olympic spirits (which I think aren't strictly angels, whereas planetary entities are).
I can make a sigil like example for Quan Yin or Aphrodite, or any gods/goddesses?
@KingOfHearts616 This what I think they are refering to
https://en.m.wikipedia.org/wiki/Guanyin
You could but it is kinda like giving yourself unnecessary work. Most deities have alot of symbolism tied to them already so connecting those dots in ritual acts as the sigil.
For example Guanyin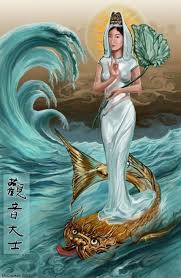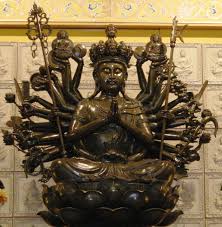 The tools and weapons of wielded by a specific deity can be used to connect to them in ritual.
Ive used this for Aphrodite: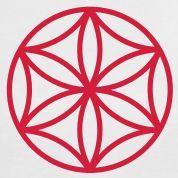 (I was just confused by what they meant @Dinmiatus, as most deities have symbols or things associated with them as you stated)
Also the various stances/asanas/ mudra depicted can be assumed to connect with the energies of that deity.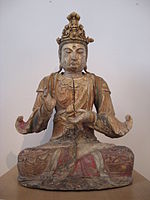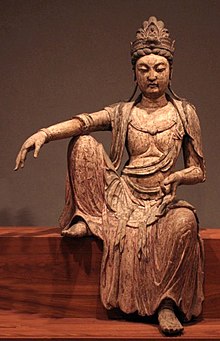 Elementals. Archetype figures. Gods. Humans.
Not sure if these have been answered.
General spirits, such as the recent Ouija board zozo. Ancestors. Spirits in various religions like Orisha, Lwa. Pretty sure if they have low or high numbers of followers, that they would be easier to evoke. My opinion.
Godform, visualization, vibration, active or passive meditation, mantra, mudra. They all seem to be important, I want to be able to do them all at once someday. Harpocrates would be an easy one to start with, with an additional feature of a builtin banishing.
I have not been a fan of India, but I do see a strong foundation in most systems based in India or Tibet. Shungite is an interesting material there as well.
There are mantras and mudra's, tattwas, breath control, and I think that meditative symbols can affect a meridian line point.
That region eastward has interesting properties in quite a few areas. For example, Africa, Asia, Australia, Europe, Americas. A lot of tribes use godforms, vibration, mantras and mudras (of some kind), and some form of astral work and evocation.