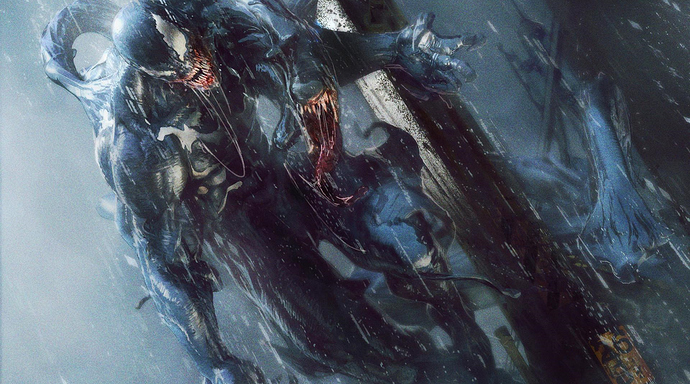 Venom (Klyntar)
Do you want to introduce me to your friends, don't you?
Candle: Black, Dark Blue or Gray
Used incense: Chocolate

(because Klyntars are need phenethylamine, which can be found in human brains but also in chocolate - so this pick seemed logic)
Time of day: Night (after sunset, before sunrise, because the sunlight bothers him)
Sigil: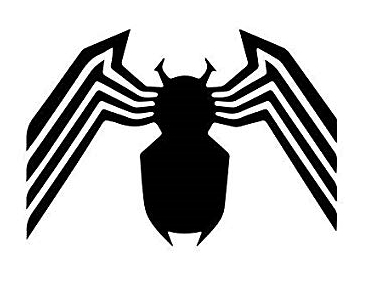 ( Note: I've ate a piece chocolate before the evocation, to help manifest himself and impress him.
When I successfully evoke him, I've felt a strange, cold but in the same time really soft "thing" crawling and swirling inside me, around my organs, inside heart, and in my veins.
This feeling didn't stopped, because he moved inside and around me nonstop. )
Part of our discussion (#1):
― I've asked you to call me at night, didn't I?
― No. You didn't.
― But I did! Remember! * growls *
(He whispered me to wait a bit, really, but I felt something else, what is forced me to call him faster.)
― Oh, that was you? I didn't knew that. shrugs astrally I thought that it was just aahmm… hiccup of my mind or so-…
― LIAR! * hisses up *
He was a really kind and powerful experience. I've asked him about what he is able to do, to give those who wants work with him.
Part of our discussion (#2):
― What is your powers? What are you able to do?
― Guess what, little girl.
― You want me to enumerate your abilities?
he licked his teeth with a huge smile and nodded
― It is something like telling compliment to you, hah?
― Don't worry about that, I welcome them.
He can help you with / in:
Manipulate people's thoughts, emotions and desires
He can cause illness and other kind of health problems
Strengthen and shapeing your body
He can help you in moving outside your body, senseing (for example seeing, hearing etc.) things outside and far from your physycal body and he is a good support when you interested these kind of practices
( Warning! Once if you bonded with him - which requires lot of times and practices - you will see, hear things from what he do in the same time elsewhere as well, and it can affect, haunt you as random illusions, no matter what. )
Part of our discussion (#3):
― So you born when… your creator thought at you first time, when you… "got complete"?
― No. I was always exist, but started growing independently from him, after "I get" published.
― You was "something else" before it, right?
― We might say so.
― And you can be still everything?
― I could, but why should I be anything else? People really likes me.
― Yes, everyone likes your cute ass face, especially after the movie.
― Yes, yes! I grew a lot after that, look… * he grows up from that black "inky" mass to his muscular, well known form and "smiled" proudly *
( When he did this, I felt an energy raise, running through in my spine. )
Part of our discussion (#4):
― I can't feel any kind of sexual energy towards you. You aren't that horny guy, huh?
― It depends on you. Your every emotions, desires and habits will affects me before or after.
― Oh, so I just didn't feel it like now because our "friendship" is brand new momentally.
― Uh-hum.
― But lot of people have interest towards you in sexual way.
― Yeet. * I died. xD *
Summary: What could I say? He was amazing, and I'm planning to evoke him again! For some reason, it was hard to memorize things what were talked - which is extremely rare anyway, so I don't why did this happened now - and it makes me so sad, because talking with him was super funny and in the same time he told me very important and true things as well. He sometimes was a beast, then became a sage entity, then a funny idiot with (big)cat-like behavior.
Thank you for your time, Venom
You're was fucking amazing!