I did the evocation of Lucifer last week, I offered semen as an offer on the seal, and an inces of dragon blood, I made my requests and soon the next day I noticed the difference, I asked him to strengthen my sexual energy to attract people to sex and asked other things. Soon the next day some people who rejected me sent messages to me wanting sex, people who had disappeared, and that was one of the things I wanted and wanted, SEX. So far so good. Today Monday, 17-12-2018, I went to the house where I make my evocations (I rented a house only for this purpose) and I was amazed, the seal of Lucifer was torn. But what impressed me was how torn it is, if you look at the photos you will see, the stamp is not crumpled, if it were an animal that had eaten the seal it was for it is dirty and crumpled, if it were a person it would have crumpled the paper, would not have the care they had when tearing the seal, would leave some trace, but the paper was not dirty or crumpled, will be if Lucifer refused to continue helping me? What happened? And only I have access to the house, there are neighbors, and the mistress of the house does not have a copy of the key, she had lost it and even asked me to take the copy, but I got winding and did not take it. Can someone help me with information?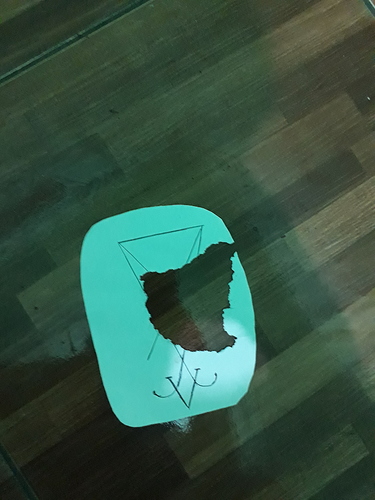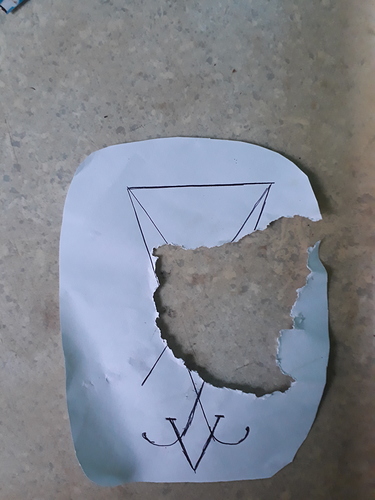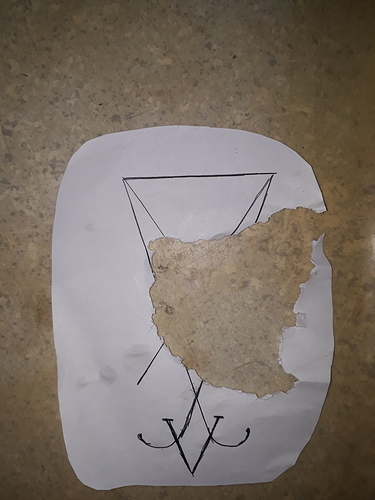 it may even be a bit wet, because as a scare I ended up picking up with a wet hand, but I still do not believe it.
and I ended up kneading a little when I picked it up. But when I found it on the floor in the same place I left it when I did the evocation it was not so crushed.