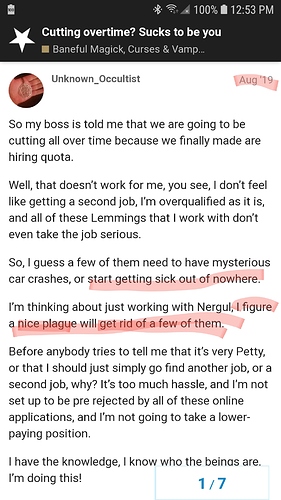 Going through my old posts and I saw this.
Check the date.
Not trying to brag or call myself a supreme Lord of All Evil or some such nonsense, just looking for opinions.
Is it possible that Nergal answered me by creating the outbreak? If so, then DAMN, talk about badass results.
Regardless, hail to Nergal for his work in my life.