Many people who hear the word "GOETIA" immediately think in the first book of The Lesser Key of Solomon, but the Goetia is an ancient art whose roots can be traced back to Ancient Greece. Simply put, Goetia is the art of conjuring the spirits of the underworld or chthonic. One collection of books that every Goetic sorcerer must have is Jake Stratton-Kent's Encyclopaedia Goetica, whose books are: The True Grimoire, a translation and revised edition of the Grimorium Verum, one of the most famous grimoires, Geosophia vol. I and II, which talks about the roots of Goetia and The Testament of Cyprian the Mage vol. I and II that speaks of the transition from the archaic Goetia to the Renaissance Goetia. As a Goetia practitioner, I consider that the concept of life beyond death and worldview that other practitioners should have is to believe in the underworld as the Aztecs, Incas or Greeks or even Sumerians believed.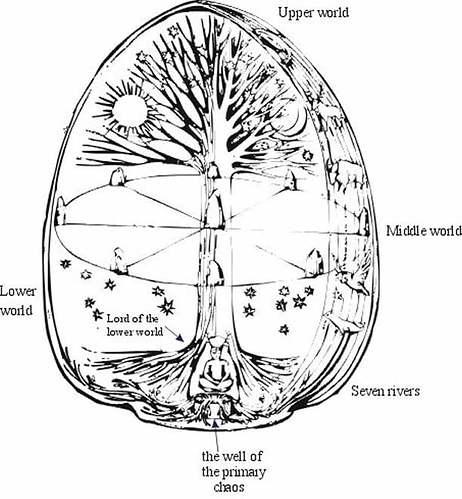 As you can see, these cultures had in common that their worldview was based on a superior or divine world, destined to be the home of the gods, the world in the middle, which would be the Earth, and an underworld that is the place for the dead ruled by a designated entity (such as Hades, Mictlantecuhtli, Nergal, etc).
The curious thing about these cultures is that even the geography of their underworlds is similar. In the Aztec Mictlán we can notice many similarities with the Hades of the Greeks, starting with the boat of Charon and the Apanohuacalhuia river.