Hi there, so I did my first 'true' evocation of King Belial, incense stick, candles, offering and all, and at the end of the session I noticed that the burned incense stick looked kind of interesting.
I send a picture to one of my friends who also does magick, and he said it looked like a snake and that it probably had something to do with Lucifer (who I wanted to evoke, but ultimately decided on Belial).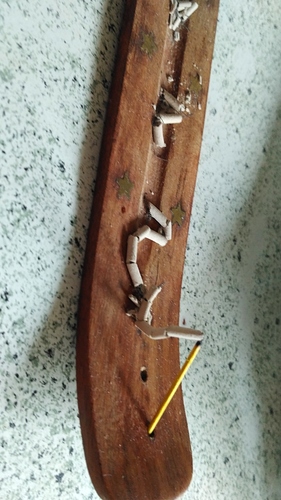 What do you think, does it mean something or is it just a funny coincidence?