Figured we needed one,
Post your artwork you used for magickal ritual. I like to intertwine things like paint and clay in my works. Show me yours.
I made this teapot for containing parasites and other wandering spirits, much like Solomon's vessel for the 72 kings (in fact, that gives me an idea). Thanks balg lol.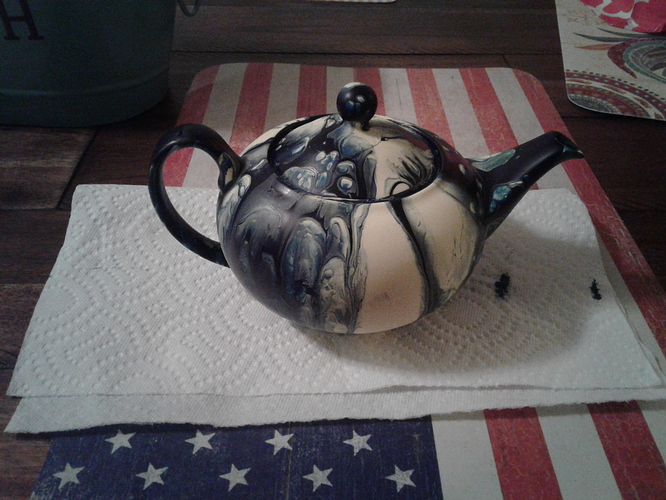 The biproduct of this magick craft was this painting, made by the spellwork dripping on the canvas.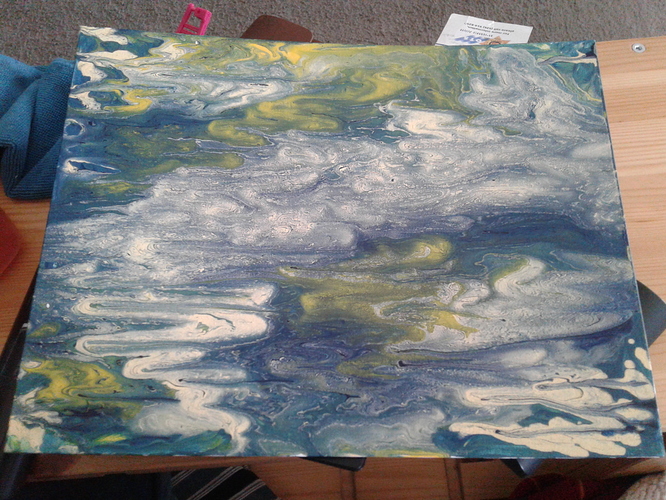 Unfortunately, at the moment I don't have any of my voodou clay dolls intact to show those.