I had a question about my dream and wanted to share it with you.
I filed a petition with Moloch the other day. In my wish, I wanted to ask if he really wants to work with me. Because ever since I heard the name Moloch, it really appealed to me, and frankly, it really grabs my attention. That's why I wanted to petition. In part of the petition, I asked him to answer in my dream.
I don't remember my dreams when I put the sigil under my pillow and go to sleep. But today, all I remember in my dream is when I was walking somewhere, there was a bull-headed man standing on a throne-like place to my left, and his head was green. In short, I would say it looks like this: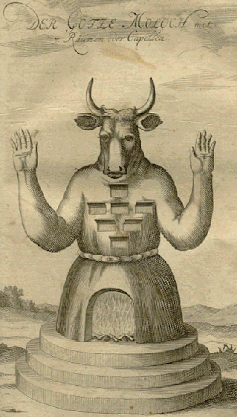 His head looked like this, though not the same.
Later, the moment I saw that bull-headed person, the picture of Furfur came to life in my eyes: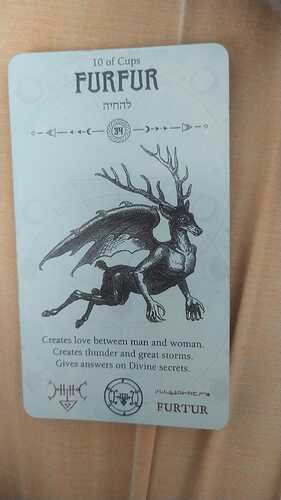 It looked just like this.
This is the part of the dream I remember. I remember having dreams about moloch before, but I don't remember the contents of the dream.
I decided to divination today to confirm whether Moloch has approved my petition. Furfur has appeared on my 9th card, which means receiving/aiming for good news in the future.
Could this be a sign that you approve of me?