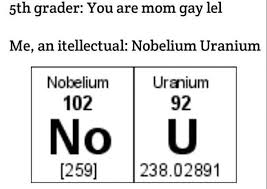 Haters gonna hate.
i guess i should make a jurnal on the progress of my boobs getting bigger lol sounds like a good quest
who helps with that lmao i call n ask then
l = laughing
m = my
a = bad word (keep it child friendly)
o = off
also ask on here
Boob growing… Hmm.
Try Someone (a god or demon) who is adept in Alchemy.
@bunny4cam
why not ask Lilith, isn't she a demon of s*xuality or something like that, mother of succubus which are demons that can change appearance like their bobs
keep it child friendly!
But small boobs are great. They stay pert and don't sag. And big ones give you back ache (So I hear, mine are medium sized so i wouldn't know!).
I got one question for ya, are you an otaku or what??!?!
Googles what an otaku is Hell no.
i love anime n video games so i suppose i am
Me too, What is your favorite HAREM or REVERSE HAREM duh duh duh!
seemed appropriate considering the name of this discussion.
well…im not sure about or if i may can add anothe sigil to my hold yet im not strong enough yet n im still new n getting use to summoning
here use this, it explains everything.
both i love all im happy fairytil is back
i got hungry n pizza sounds awesome
For me fairytail is a bit repetitive. I kinda enjoyed SAO though.