Hm… today I've bought 10 type of essence oils and incenses. I put them next to the others (~10). I picked up 2 of them, absolutely randomly, and both of them was Mint and Peppermint, Sitri's loved ones (there was only 2 mint between them). What a coincidence.
My brother just came into my room and the fragrance of them hits his nose. Hi is dead now.


)
Edit (1)
And our "relationship" is hit a new level?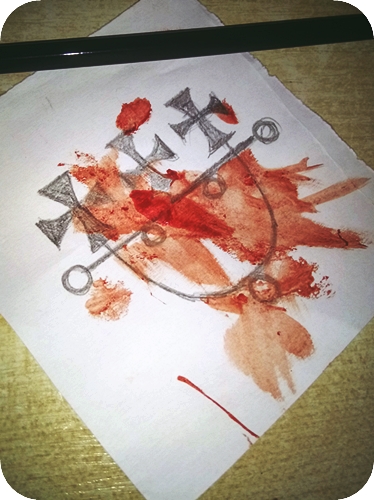 I don't know what should I do with these sudden "messages" via telepathy, intuitions from Them and others, but I've got 5 sigils in my room covered with blood already (within a month).
Everything is went insane.