This work is entitled Fallen Angels
This is to commemorate the legend of King Belials history according to the Ars Goetia
I realize King Belial is many different things to many different people and I have great respect for that, this isn't intended to start a squabble.
So I present to BALG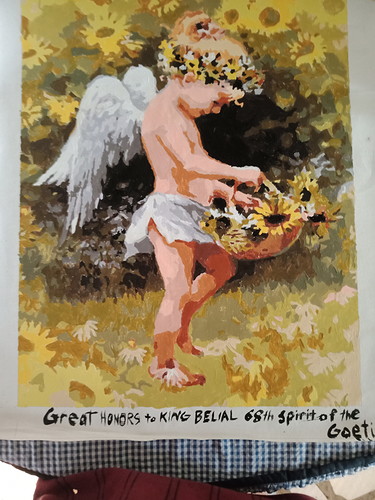 According to legend…
Belial (also Belhor, Baalial, Beliar, Beliall, Beliel) is listed as the sixty-eighth spirit of The Lesser Key of Solomon. He is a King of Hell with 80 legions of demons, and 50 legions of spirits, under his command. He was created as the first, after Lucifer.[6] He has the power to distribute senatorships and gives excellent familiars. He must be presented with offerings, sacrifices and gifts, or else he will not give true answers to demands.[6]