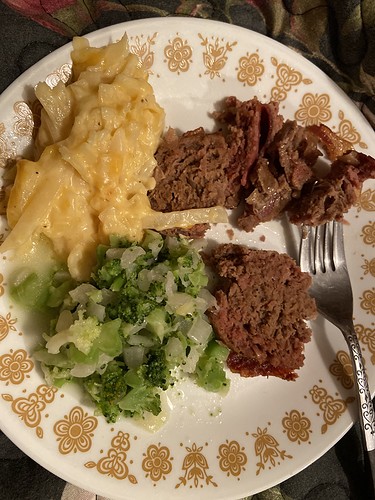 Barbecue bacon meatloaf, shredded hotel, chopped broccoli and cauliflower with butter. Recipes coming as soon as I eat.
Trying my hand at this tonight for breakfast for dinner day

Here's what I made with the baked eggs.
Looks good! I make my meatballs out of ground walnuts believe it or not.