So I am having a super rough day. And the on place I can find peace is in my master bathroom. So here I am about to do my Halloween ritual using the side of the tub as my altar.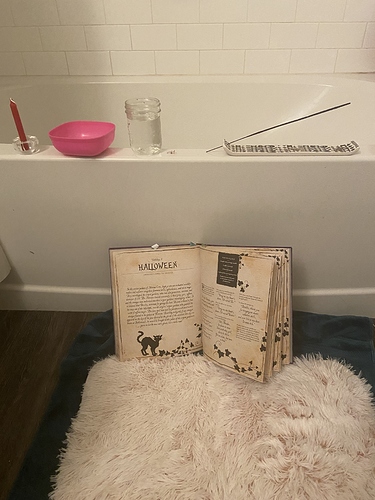 I want to share this just to show that you can literally do Magick anywhere or anytime even on the bathroom floor.
The point of this post is you don't need these rooms that are just for you temple. You don't even need all kinds of fancy tools. All you need is yourself and your intent.
Happy Halloween everyone!