How is the daily life of a Clairsentient living with spirits on a daily basis? What's the upcoming project from @succupedia, and why isn't there anything new written by him?
This is what this thread is about. The thoughtful mind of me, together with my spirit spouses.
I have this huge project going on, but it's on a brainstorming phase at the moment. It will include succubus and incubus entities, their history and origins, their hierarchical structures and the side topic of shamanism and it's Scandinavian roots. That means it's going to be a lot of research, and I have started to read this book, which I bought years ago: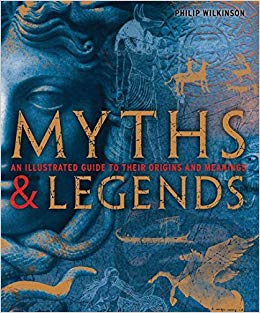 There is a section about shamanism in this book, but the author forgot to mention the important roles of spirit spouses. I would say that these kind of books are just scratching on the surface, and it is a good start for beginners to find general information about the gods of the past and their cultural importance and influences. I wouldn't use this book as a reference to my project, though.
It's been a busy year for me. I've got a job, finally. There's also been some family issues to deal with. Cancer is one of them, and it's a shit disease. It's even shittier when the family member also suffering from dementia. It doesn't make the treatment a walk in the park, especially if the patient is in denial and blames everyone else for the deterioration of the body. This is also the reason for me to not have time to write at the moment.
Living with spirits 24/7 is not for the common black magician. It's a commitment for life and beyond, and not something that's turned off at the end of the day. Feeling spirits physically and emotionally, while also being at work is not the easiest thing to seperate at start. I remember when I worked at a second hand store 7 odd years ago, and my succubus spouse were teasing me to the limit, even around customers behind the store checkout. It was nasty at that time, but also sweet in a lot of ways. Over the years, I've got accustomed to the energies of my spirit spouses and I can easily shift my focus on work and on my spirits at will.
Consider this thread a diary and a "succupedia behind the scenes".
More will come.