Which demon would be good for healing a congenital heart defect?
Try Buer or Marbas,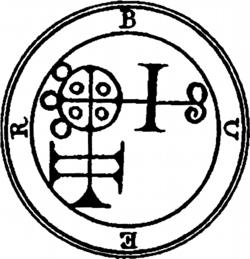 The Tenth Spirit is Buer, a Great President. He appeareth in Sagittary, and that is his shape when the Sun is there. He teaches Philosophy, both Moral and Natural, and the Logic Art, and also the Virtues of all Herbs and Plants. He healeth all distempers in man, and giveth good Familiars. He governeth 50 Legions of Spirits, and his Character of obedience is this, which thou must wear when thou callest him forth unto appearance.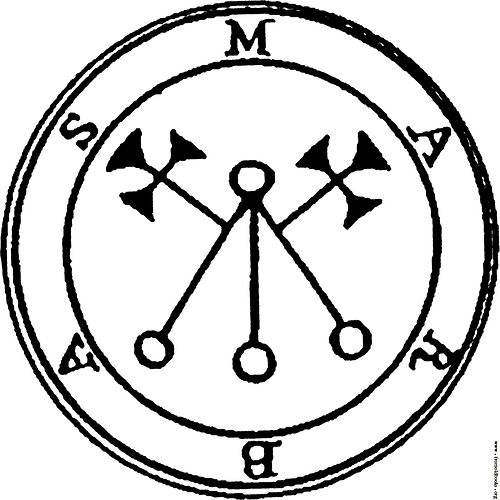 The fifth Spirit is Marbas. He is a Great President, and appeareth at first in the form of a Great Lion, but afterwards, at the request of the Master, he putteth on Human Shape. He answereth truly of things Hidden or Secret. He causeth Diseases and cureth them. Again, he giveth great Wisdom and Knowledge in Mechanical Arts; and can change men into other shapes. He governeth 36 Legions of Spirits. And his Seal is this, which is to be worn as aforesaid.
Both are very nice and easy to work with.
Thank you I am planning on working with Marbars to have the Great President shapeshift me and I will work with The Great Priseident Buer for healing.