I see a human face and a dragon with large wings.
A wolf. Sitting with its body close and its ears pulled back. Tail wrapped around its side.
A skull or a bald head… Behind it or above it, a face of a female with long hair. A man looking at the skull, like talking to it… And an animal, could be a wolf but looks different, big head, and bones of its face are visible, big ears, looking towards the camera.
There are also several beings in the background… A man, very obvious… Around late 30 to mid 40s, I see his face and upper half of his body. Above there is a female, looks very beautiful ! Below them, a creature with huge eyes and big mouth, almost like a frog. And someone else… Looks like an Alien, dark, tall but not skinny, his eyes are almost glowing.
There are two more human faces, but they're not clear. Not sure if they're men or women.
When I first opened this I got a close up of a face. I cant see it now but it gave me shock as it looked like it was moving as I scrolled down
Damn, that human skull is perfect!
Should Auction it to some art gallery and make some quick bucks.
In the smoke above the ashes i see a perfect side view of a smoke shape skull in the form of smoke.
Mermaid and a rough ocean
ok my answer might be a bit off from the others but I see a sigil and a dragon
Reptilian-like entity and a serpent.
Funny thing is I did not evoke anything. I was simply doing a psychic enhancing meditation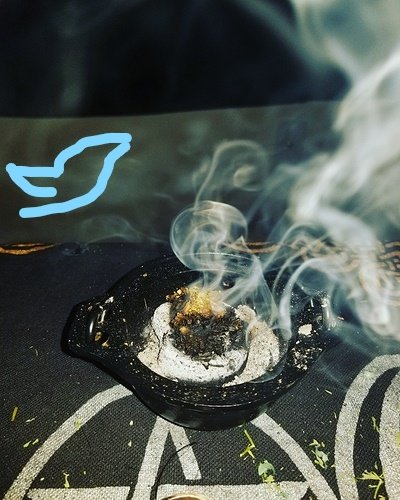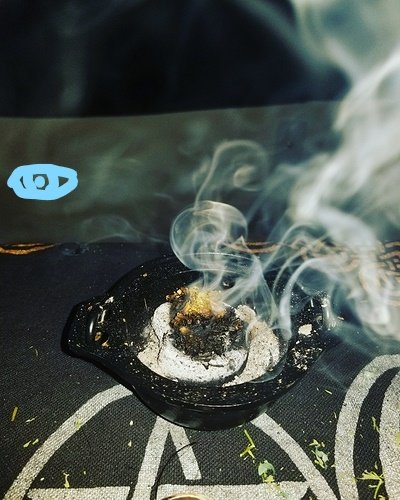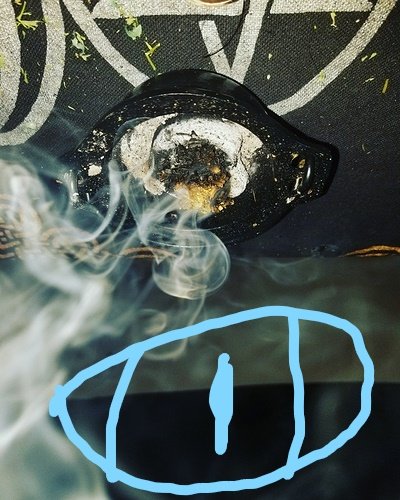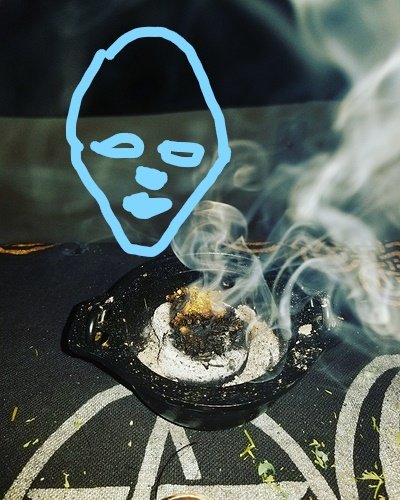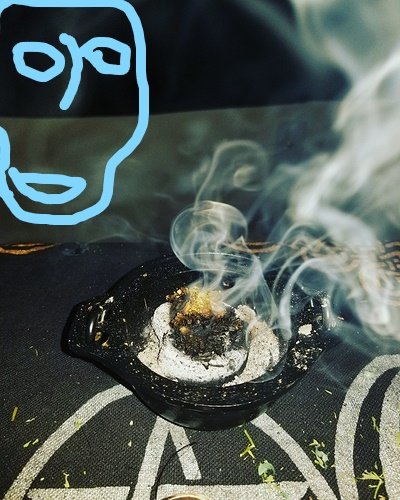 It seems like I'm still haunted by eyes! 20 mins or so the eye theme also appeared to me, I was approaching the camera so close on ome.tv so that it was able for everybody to see just my bloody pupil or to be able for others to see how my bloody pupil is reacting/moving. Btw, I have good talents at drawing, I know.
A long mask and a snake that is overlapping the mask's lower half part, the mask looks very similar to some ancient African masks and the snake is in reverse "3" position that has it's mouth open (it kinda looks like it's about to bite himself).
The mask looks kinda similar to the second mask (without any designs) but it have big & round eyes, bulging nose that kinda blends into it's forehead, and its nose and forehead would look like a 'Y' from front.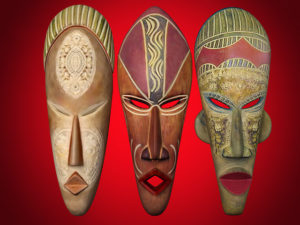 I've just noticed a face-like formation on the top left of the image.
If you don't mind, can I download that pic?
I keep seeing that little skull, facing right. From above as well.
@serpens_album How do you take the pictures? with flash, a video, real digital camera?
I see a human looking head to the left and right above it I keep seeing a person on a crucifix. Much like how Jesus was placed on the cross. Not sure why though. Don't know why I see that.
I see a small skull a crab and a shrrimp and a squid. I don't even like sea food…
Immediately upon seeing that, I saw very clearly a human skull. I've never had that kind of clarity before; I am still new to this path. However, I am confident in seeing this.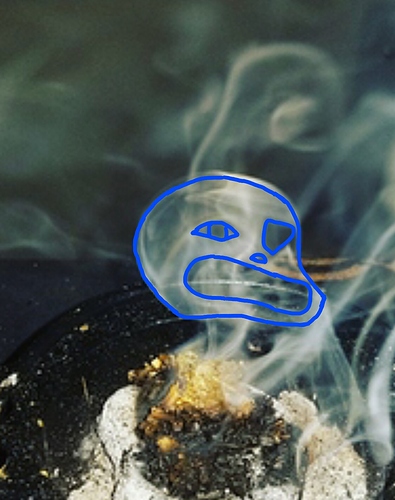 As for the spirit responsible, to me, this screams Belial. But then again, I'm more than a little biased because Belial is currently trying to connect with me, I think.