So a couple hours ago I came back from an appointment I had and on the way home I looked up and saw this.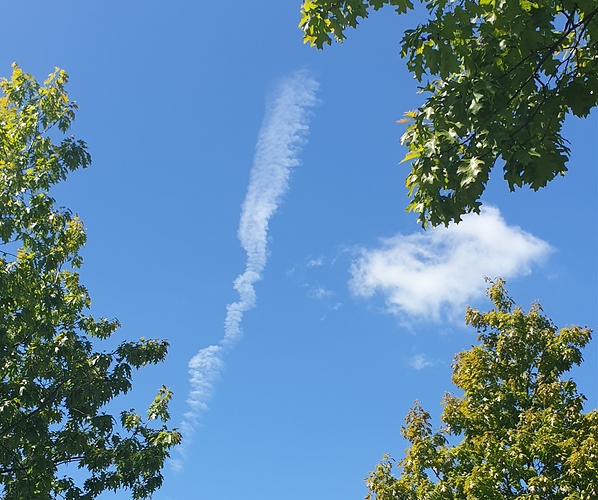 In my opinion on the right it looks like eyes and on the left a bow or some type of staff.
Am I the only one seeing this? And is there a meaning or a message to this?