Does anyone else find power through this ancient sigil?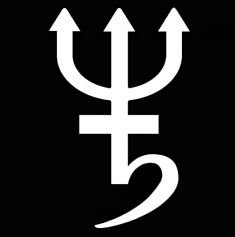 It kinda makes me wanna tag that over the spray painted tridents in the shady parts of my town.
Saturnian energy is badass.
Oh absolutely. I mark it everywhere I go, it's become more a less of a symbol of my energy being present in certain places.
Just be aware of where you're marking it. It's pretty close to a gang symbol lol
This looks cooler though.
I had no idea. Thanks for the advice



Just looking out for you.
Some of those gang folk are real psychopaths. They call prison "college" if that means anything to you lol
Yeah, they take their territory very seriously too. I don't have a handgun I can carry to defend myself either, not gonna risk it near this places.
"That's the sound of the gaaaaat!
One shot'll put ya whole shit baaaaack!"
pop pop pop watch em DROP
Hearing a gun go off is very startling when it's not from out of the woods lol
Yeah, you gotta have great situational awareness
That's such a cool symbol though.