Me and @Aluriel have spoken for ages now, we even do rituals, evocations, invocations, channelings and even divination and talk about our godform merging over the phone.
We are under a working where Lucifer, Lilith, The Two leviathans and Cain are apart of our workings.
Today we were talking about Cain and Lilith sees him as a spiritual son, and how we need him in our upcoming rituals together.
I start to that bloodlust energy around which reminded me of Cain, but I ignored it and carried on with mine and Aluriel's discussion.
Then I feel this burning on my side, and I smell smoke this is in area where there are no fires, jade cigarettes or no candles then all of a sudden.
BAM
My Fucking jacket was on fire, here's the pic below.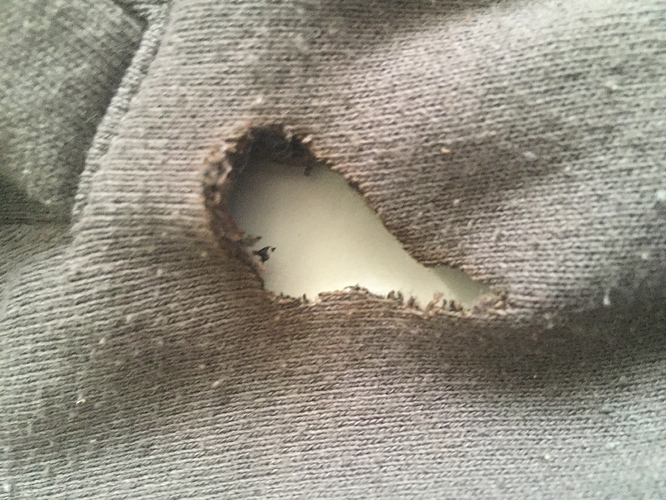 I'm glad Aluriel was there to witness it, physical photographic evidence, nothing could have caused it to naturally spontaneously combust.
That's crazy, our talks always lead to poltergeist activity, it's fucking nuts just thought I'd share this with you all.