I saw an ad for one of these the other day and it was showing students using these to take notes, etc. So I found one for super cheap online. A thermal printer and 5 extra rolls of sticker paper ended up being around $35 USD.
It connects to your phone via Bluetooth. You can print anything in black or white. You can write out notes or lists and print them out. No ink cartridge since it's thermal.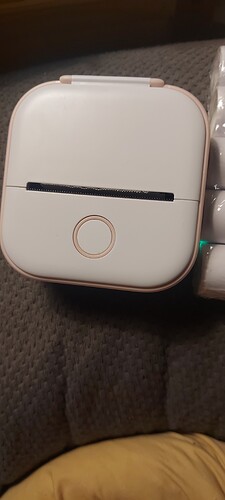 I wanted to print out Lilith's sigil to put inside the box of oracle cards I have dedicated to her, and the drawing of Vassago to go inside the tarot deck I dedicated to him. I can also print out mini pictures or notes to put in my grimoire.
For someone who is a very visual person, this is going to be a very useful tool.