Eight, eight, the magickal eight, ever twisting itself to reveal our fate!
Putting aside the 8 eyes and legs of the spider, the figure eight shape of the lemniscate infinity sign, and all sorts of other esoteric implications…
I have recently found that the eight can be…is…instrumental in the ability to shape one's own timeline, to alter the path of reality itself.
We can use an eight-sided star, the octagram, as a means of focus in transforming reality to our will. This may or may not be one of those secrets known to older cultures or enlightened masters, I don't know. Further research may reveal that. What I do know is the results of my own gnosis; my own unprompted recognition, learning, and implementation of this hypothesis, in turn forming it into theory.
Consider the octahedron. This form is one of the planar solids ascribed by Pythagoras. It is my theory that the octahedron is, in fact, the "shape" of the thing we call reality. Insomuch as our 3-dimensional primate brains can cope with such a concept. If our three dimensional perception were accurate, this is the shape it would take.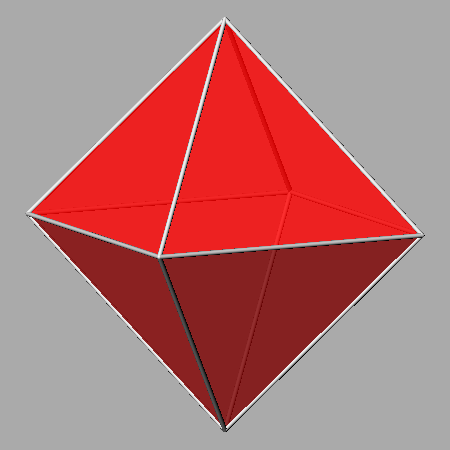 It should be noted that this shape is consistent with many, simpler signs and sigils out there. The unicursal hexagram, the Slavic symbols of similarity, and so on. And it is two pyramids, connected at the base. One pointing down, one up. As above, so below.
If one were to crack open the top of an octahedron like a banana, and split out the sides, slowly unraveling the entire structure, they could hold it arm-to-arm like a string of paper dolls. Think of it like a bent wire.
Then, if one were to keep those bent points and rearrange the former octahedron on a flat surface, they would end up with a nice, geometric, 8-point star.
If "reality" is octahedral, all one must do is deconstruct it and focus on rebuilding it.
I put reality in quotes because I am referring to the perceived physical world, the thing called Illusion and Maya. But it is the world we live in, which is what makes this information valuable.