I'm about to "write a fictional book about demons", but I'm totally out of ideas of how to "finish" it. I need all of your help, but there's some rules before we start:
---
You have to contribute with THREE SENTENCES, tops, for a chance to twist the story progression.
The last sentence, whether it's one, two or three, has to be unfinished or opened to add a continuum.
It's free writing at it's finest!
---
"A bunch of demons sat in a bar…"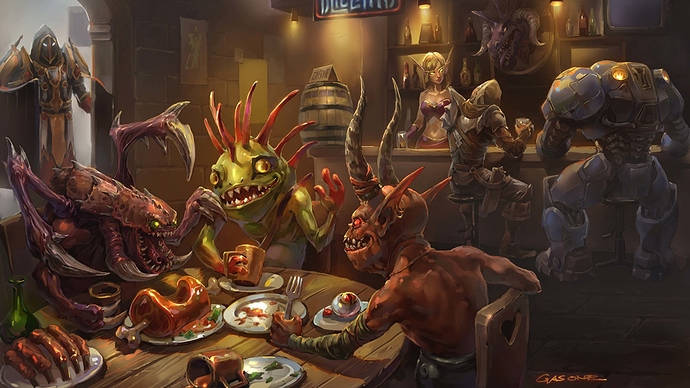 "A magical midget walked in the bar, unbeknowst of the group of demons celebrating a successful comrade. He walked towards them, and when he's about to pass them, one of the demons said…"