The Hunter/Killer System - The Three Radionic Box Setup.
Greetings all so today this arrived in the mail I've heard great things from close friends of mine who have used Dr Mulders boxes he's built hundreds if not thousands of radionic devices over the years. He's teamed up with Charles Cosimano/Uncle Chucky. The father of psionic warfare and the black magician/mad magickal scientist JS Garret placed ideas has tested these devices and is now making them available on his website.
I've used radionics before however I wanted to get deeply back into this form of technological magick, I am in no way shape or form advertising these I am merely going to be using this setup in various experiments to test the validity and outcomes. To which I will then record the various experiments and my findings in video form.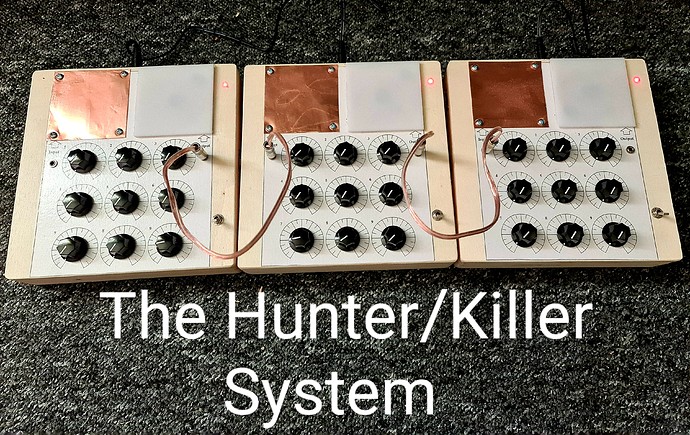 That's my particular set up above, I will post beneath the video link for the information on this setup.
Not only does this act as a three box system with its original function, I've been told it can be used in a multitude of other ways and with our functions or each box can be used individually for their individual tasks.
I'll be keep all of you updated shortly.
Sincerely,
C.Kendall.