STAY HOME AND PERFORM MAGICK!!


‍♂ Watch Any Course 50% Off Right Now: http://balg.co/courses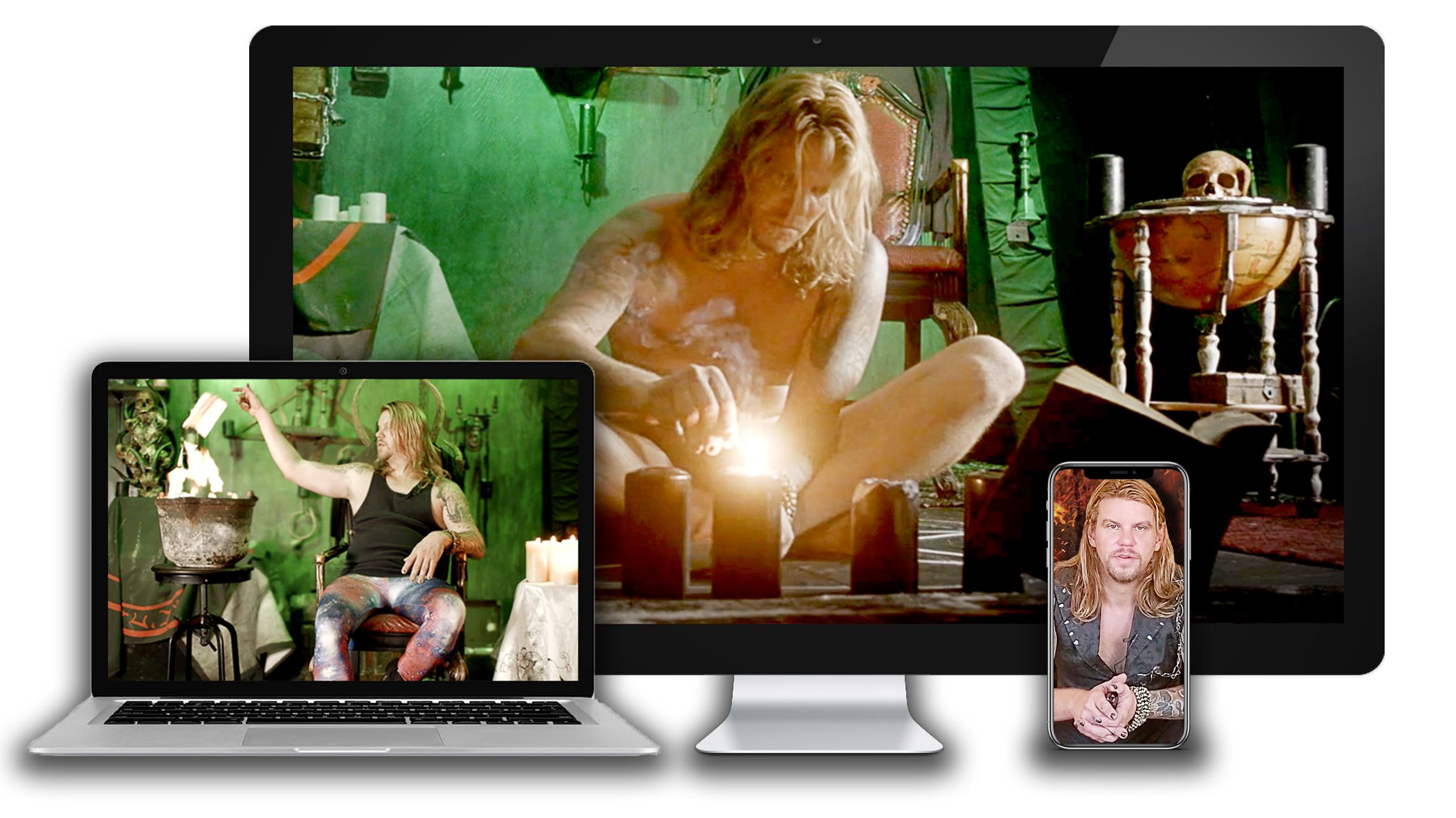 Receive lifetime access to the world's most powerful magick education, and ignite your spiritual ascent from the safety and comfort of your house. Streaming in high-definition to your television, mobile phone, and desktop, you can watch E.A. Koetting, Bill Duvendack, Orlee Stewart, Enoch Petrucelly, and more top black magicians perform live ritual demonstrations, as they demystify and illuminate modern secrets of ascent.
My catalog features 19 courses divided into three categories: (1) Mastery, (2) Pathworking, and the (3) Nine Demonic Gatekeepers. Browse all classes below and save as much as $3,000 right now.
1. THE MASTERY SERIES — Learn to awaken your godlike powers
• Mastering Divination & Clairvoyance | E.A. Koetting
• Mastering Evocation & Spirit Possession | E.A. Koetting
• Mastering Soul Travel & Astral Travel | E.A. Koetting
• Mastering Kundalini & Energy Work | Robert Bruce
• Mastering Psychic Self-Defense | Robert Bruce
• Mastering Astral Projection | Robert Bruce
2. THE PATHWORKING SERIES — Learn magick from around the world
• Black Magick: The Left Hand Path | E.A. Koetting
• Haitian Vodoun: Initiations & Loa Rites | E.A. Koetting
• Norse Magick: A Left Hand Pathworking | E.A. Koetting
• Ordo Ascensum Aetyrnalis | E.A. Koetting
• Egyptian Black Magick | Bill Duvendack
• Rite of Deification Mastery | J.S. Garrett
• The Ars Goetia | Orlee Stewart
• The Black Witch | Enoch B. Petrucelly
• The Heathen: Sinister Shamanism | Asbjorn Torvol
3. THE NINE DEMONIC GATEKEEPER SERIES — Real-time initiation with demons
• Belial: Without A Master, Gatekeeper 1 | E.A. Koetting
• Lucifer: The Enlightener, Gatekeeper 2 | E.A. Koetting
• Azazel: Steal Fire From The Gods, Gatekeeper 3 | E.A. Koetting
• Abaddon: The Angel Of The Abyss, Gatekeeper 4 | E.A. Koetting
• Lucifuge: The Lord Of Pacts, Gatekeeper 5 | E.A. Koetting
• Beelzebub: Lord Of The Flies, Gatekeeper 6 | E.A. Koetting
Try whatever excites you. Do not limit yourself. Take advantage of my "stay home and perform magick" discount. Watch as many courses as you want, as many times as you want with lifetime access. Please note that this 50% discount expires May 1.
Here's the bottom line: if you want to learn magick that gets results, you can. I'm providing you everything you need. The question is: what are you going to do about it?
Remain healthy and strong… stay home and perform magick!
Godlike Power,
Timothy & E.A.