Here is a sigil I offered to create after reading the thread: Dealing with disappointing results in magick.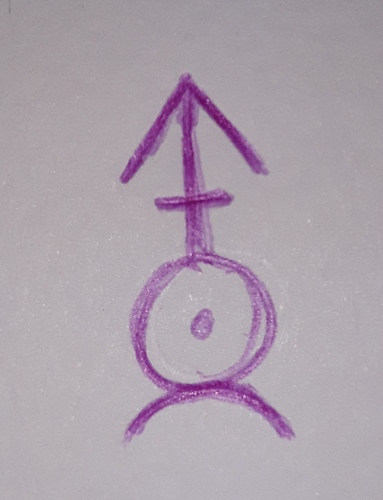 While its overall purpose is expressed in the title, I will describe the main components and their functions within the sigil.
The crescent of receptivity takes in information from the earth and filters it as relevant and useful.
The circle of spirit represents consciousnesses and houses a point which represents source. This means the newly received information will travel directly to the source of your consciousness.
The cross of matter adds stability and practicality to the information, reinforcing its relevancy and usefulness.
The arrow represents the upward movement of the information to the crown chakra.
I recommend working with this sigil if you are ready for your next breakthrough, working with the chakras, or are simply struggling with confusion and indecision at this time.
Enjoy and have fun!