Great SHUB-NIGGURATH, mother of mansters is the original and lesser-known form of Lilith.
, jews were afraid of her and were afraid that her name would be in their Bible, named her "״לילית, did not even make this name themselves, but stole it from the Sumerian "Lilitu".
The goddess gives all the forbidden pleasures to her worshiper, whoever has the courage to follow her and walk in her way will be drowned in pleasure and lust.
This is a simple and basic ritual to communicate with her. Do this and taste power of our Lady, if you are worthy of knowing her secrets and having her power, she will come to your dream.
Rinse a bowl with water and place it in the sun, wait for the new moon, on the third night after the new moon, turn the altar to the east, Burn incense, sandalwood is well, light three candles like a triangle, one green to the right, one black in Left and one red to yourself, read her name seven times on the wine glass and drink half of it before starting this ritual. Meditate in silence for a few minutes, she is the goddess of fertility and pleasure and her rituals are rituals of sex and arts. It is erotic and sexual energies are always used and sexual fluids are given to the goddess. Masturbate and focus on seal and recite the goddess's name slowly with a rhythm so that when you reach orgasm, you empty your sexual fluids in the bowl in her name. Focus on your breathing, place the bowl in the center of the triangle and pour seven drops of blood into it and read the invocation:
Coming out of the darkness!
Black Goat of the Forest!
Lord of the Young Legions!
Commander of Lang's army
I call to you!
lady of desire!
You, formless and with a thousand forms
You who give birth and devour
You, perverting the essence of things
You, furious and mighty
Leading the legions of the Young!
Your offspring do not know mercy
They do not know saturation
Forever hungry
Driven by blood lust
Raging forces
Come to the priest who calls you!
I am your voice
I am your eye
I am your strength
I am your hand
I am your power
I'm walking your path
I glorify you!
Accept my prayer this hour!
for enn say this;
a'ai y'gatu l'il ro'kanah shub-nigurath, ia(yyyyeeee-iiiiii) shub-nigurath.
if it is difficult for you to speak the old ones language, Read this: Eeyore Eeyore Shab-Niggurath Eeyore!
Feel the dense scent of roses, feel the pink roses, green energy and sensuality of the goddess that wraps around your waist like octopus legs
invoke she to your body and enjoy the pleasure in your cell to cell
her seal: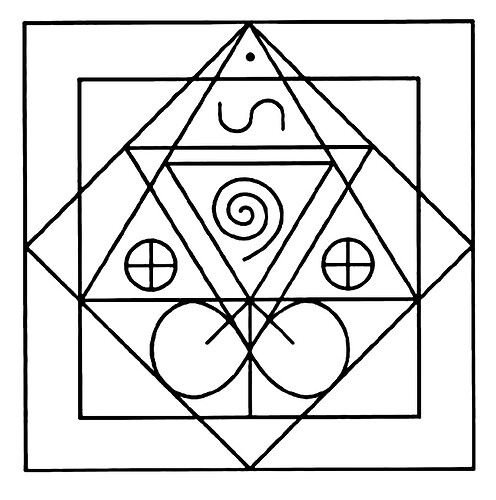 and her sigil: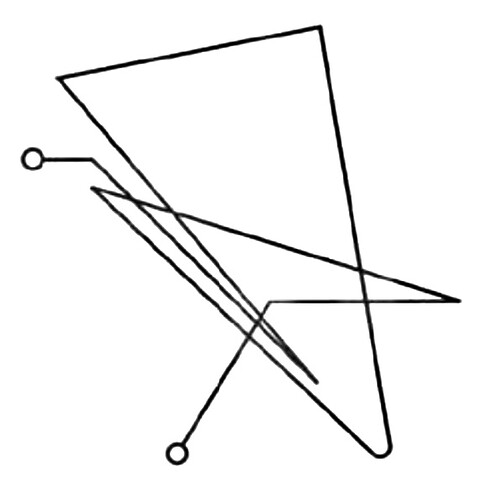 shub-nuggurath is goddess of venus, so you can use Copper in the ritual And make it much stronger.