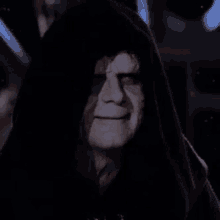 He'll be next then. Well shit, it'll be damn interesting.
For some reason, I always been attracted to death and war gods, anyway, TBH, so I think this'll will be very fun.

Baby toy goes off as I type this
Yep, someone's excited.
Me too, not quite sure why but they always have drawn my interest. Keep us updated!
I totally trust the Lord of Lies on that one
… I mean I do…but you probably shouldn't

be careful what you wish for you just might get it.
anyway, I personally recommend your future self. lets see where that takes you.
The same forces often also related to passion, drive, the whole connection of sex and death one term for orgasms being "the little death".
Then there is the whole energy of dominance and masculinity usually related to gods of war.
Welp, so far not too much crazy things is happening with sharing my body with Nergal. Only slightly weird shiz, lol.
So far I just smiled at myself in the mirror and forgot how that could've been Nergal. I was like "Wait, wtff? Why the… Ooh, I remember, now!"
And now, it feels like I'm on fire and my head kinda hurts.
I also heard someone yelling for him to get out of my body while he sat here chuckling.