As a writer and a blogger, my most important tools are my laptop and my external monitor. This is what it looks like when I'm doing my articles: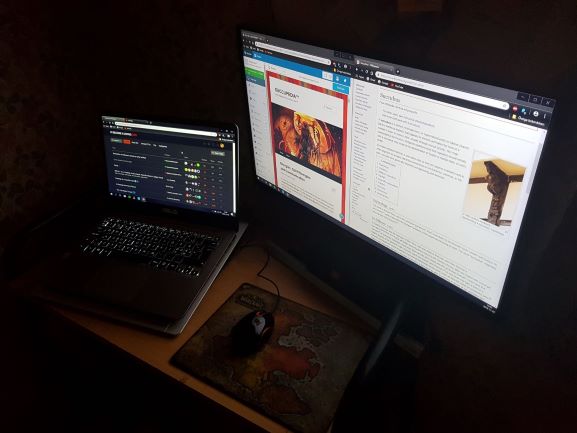 My setup is:
Asus Zenbook laptop with an 8th gen i5 processor, 4 cores and 8 threads, 16gb ddr4 ram and 1tb harddrive. It's excellent for productivity work and pack enough power for video and photo editing and it have an ips screen with very good color accuracy.
The second monitor is a Samsung 24 inch VA panel. When writing and doing research simultanously, having a second monitor makes it easier on multitasking.
This is my computer desk setup. What is yours?