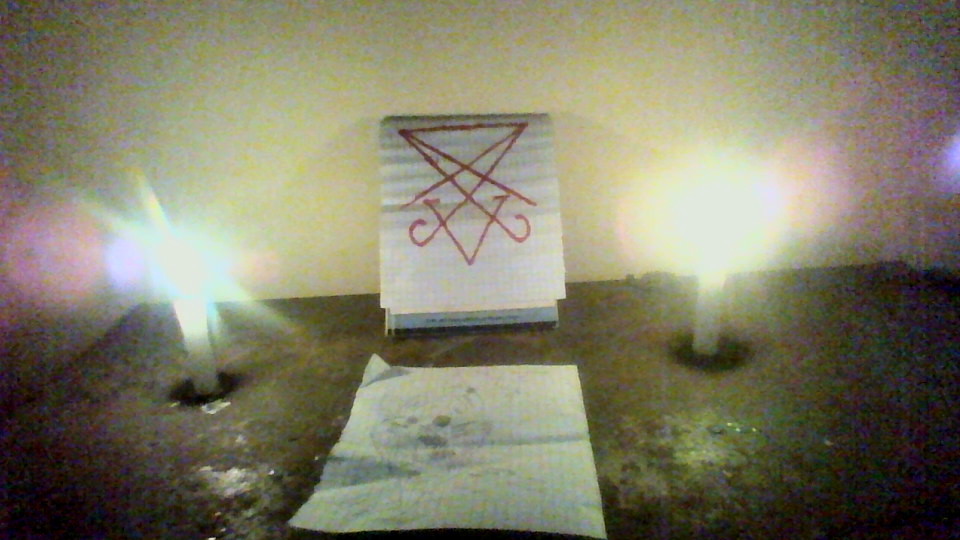 IT was just an hour ago ,at aroun 9pm-10pm hour and day of venus.i did everything in wispers to avoid sleep disturbance .i did the LBRP,then x3 the EA banishing frrom one of his books,then i gazed at his seal until it started flashing,then began chanting his name ,his enn,and mixed combine alot of incantations about him that i found in one of forums in this web.
i did not feel,hear or see anything this time ,as i am not sure it was his voice in my other post(
forum.becomealivinggod.com/t/intro-lucifer-the-cool-dude
)
so i continued by finnishing with the EA technique of meditating your desires on the spirit sigil.
but i havent banished the energy around which i didnt even feel or see.because i want his energy to linger around or try to see if there will be change.BUT HERE IS IMPORTANT PART
when doing the ritual my candles flicked ,first started with one on right of the sigil ,then on the left,then both at once.this is after asking him for a sign if he is present by asking him to move the paper in front of me.i thought may be it was the wind ,but later did i realize before ritual or clling him, i had closed the windows tightly well, so that air won't blow of the candles .Then i sense * NOT FEEL
where i have placed a chair for lucifer to sit(since i thought it was a good way to welcome him.) the is someone staring at me while crossed legs and like his comfortable or just chilling out.I'm not sure if its king Lucifer.i agree with
@Manosman
about my astral senses,and the advise of
@anon95495734
also
@Unknown_Occultist
.
I need someone to scan me and also ask King Lucifer about my experience.Feel free to comment about my experience.