Like getting to talk to that person on the phone or by e-mail and things like that.
Hahaha dood
Bro, home slice, the title
I can't decide if you're being clever, or if your word shooter is stuck on Hi
You wanna talk to Hermes either way.
That's a popular name, but messenger's the game.
Seek Athena or Azazel if you need to get really articulate about things. Teachers are required for big lofty accomplishments like getting published.
Okay, I looked at some of your comments. It looks like you have a clear idea of what you want to accomplish.
If Satan jumped up out of the floor and screamed,
"DO SOME FUCKING MAGIC RIGHT NOW OR I WILL STOMP YOUR GUTS OUT!!!"
What would your knee jerk reaction be? First psysical feint. Did you put both palms together like in church? Nothing wrong with that. In times of crisis we resort to our training. Did you sit like a Hindu and make rings with your fingers? They have a word for those instinctive magical gestures. I forgot it, moving on. Did you seriously go for the most wand-like object in the room? Did you make a circle or grab a random book?
What is your idea of magic? The Goetic demons are very popular. Byleth is one that you might appreciate.
Cast a spell. Doesn't matter if it works. Do whatever comes to mind. That's how we all actually start.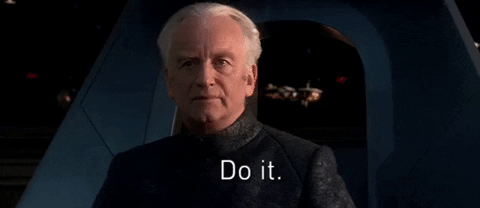 That whole post made my night.