It's Elmo's world. In his world, there is always fire. Why?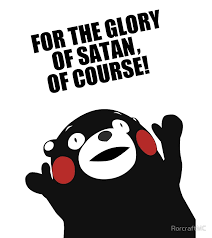 OH MAN XD
~I will watch "the omen" soon


The movie can't be that…bad
P.S.: Is that a demonic panda??

Lol yes. His name is Kumamon
Hey! It would be cool if you evoked Bilquis, The Queen of Sheba, Czernobog, The Zorya sisters (they are guardian goddesses) oh and Yavanna from Lord Of The Rings
Melkor/Morgoth from Lord of the rings (Lotr)
Evocation of Oculus


Setting:At bus stop waiting to go home. Body is tired and sore. Mentally worn out.
Message: Cursed mirrors are antique items of the ancient past. They act as a gateway to and from various worlds. Cursed items are not the problems themselves; the problem is the spirit that is possessing the item and manipulating the reality of the one using it. If you want to do something like that, find a spirit you trust(preferebly a dark one), and ask it to possess the item and infuse its power into it. Then state the purpose of the item(its malevolent purpose ) and seal it with omnipotence. Afterwards, leave it. Anyone who uses the item will be affected in their own reality. They might see things, hear things, or have inexplicable things happen to them. They will blame it on the item, but no one will believe them.
End of Evocation
Next up, Norman Bates!
I actually have a shit load of suggestions.
Merlin from the Arthurian legends,
The Lady of the Lake also from arthurian legends,
Morgan le Fay,
Maleficent
Ursula
Orome,the Huntsman, the Lord of Forests from lotr,
Namo Doomsman and the Judge of the Dead from lotr
Irmo/Lorien Lord and Master of Dreams, Visions, and Desires also from lotr
Varda Queen of the Stars from lotr
Medea and Circe from greek mythos
Baba Yaga old russian goddess
Cybele also a goddess
Absinthe the green fairy
Babalon
Pele hawaiian goddess of fire and lightning
Sedna Innuit goddess of the sea
Ran Norse goddess of the sea
Nyx, because there aren't many magicians who work with her
Li Ban
Thalassa
Kali Ma
Anat
Cernunnos
Mami Wata
Hecate
Eris
Sekhmet
Neith
Kalfu
Nicneven
Santa Muerte( because she's putting the catholic church in a frenzy)
Jeez that's a lot. If you couldn't already tell, I like to read up on mythology from different cultures all around the world.
@Aluriel that's what I'm talking about! PM me that list please
Done
Some more for your list:
Robin Hood
Che Guevara
Merlin - I second that!
King Solomon
Sun-Tzu
Confucius
James Tiberius Kirk
Mister Spock
Jean-Luc Picard
Benjamin Sisko
Q (of the Q Continuum) - A "God"
Zefram Cochrane
Lt. Worf
Evocation of Ursula (Little Mermaid ) Side Evocation
Setting: 1:32 A.M.
Message: Water controls the flow of: thoughts
Energy (picture of how energy flows through the meridians and nadis)
Water magic rules over these things and emotions. I will show you how to drown someone in a sea of their emotions by creating a riptide of emotions. Stopping the flow of thoughts causes OCD. That is why people have problems stilling the mind. Is the Ocean ever still? No, never. That is why energy is never still. It derives its nature from the archetype of the Ocean. You are initiated into the deeper aspects of water magic. Psychology is a water based art because it deals with the mind and the unconscious. The ID is an Ocean and it's depths are never ending. What people don't know is that Psychology is in fact a system of Magic. Sigmund Freud explained that 'monsters of the ID' are archetypes of the collective unconscious in each person's Ocean (Mind).
What he didn't explain is that these "sea monsters " are actual beings. The Medusas, Lochness monsters, and especially Krakens are literal beings that exist in relation to power(the tides of a person's unconscious mind, where there power is). You will learn spells conjuring
Lochness Energy:
being mysterious in the depths of your world
Swimming and coming up to wreak havoc(playing with emotions, energy, etc)
Then retreating to find rest in the night.
Wreaking havoc on ships in your waters
(destroying your enemies)
Siren Energies
(seducing those who come by on your life path, territory leading to their destruction )
Medusic Energy
(turning ones plans to stone just by looking at them)
Octopus Energy
(Mysterious, Unknown, Darkness )
That is all, Ursula has spoken…I will initiate and guide you and all who read this.
Hay i have one i thought about doing one of a Kaiju monsters, Godzilla, Megalon, Batra, Rodan, Biomanti, Mothra, King Giddora, Destroyer, Kumonga, Hedora, and a hole hoast of others.
Psycho mantis from metal gear solid
Makishima from psycho pass
Psycho Pass OST - Makishima Shogo - YouTube - Makashima theme

@Bowling270 you know what to do

PM me the list
I have written down all the names of at least 25 Kaijus from a website not i have to put there names into squares som Kaijus are two names Meca King Ghiddora
That sounds familiar… Meca King Ghiddora
Suggestion:
ICHIGO KUROSAKI [in his form as vasto lorde]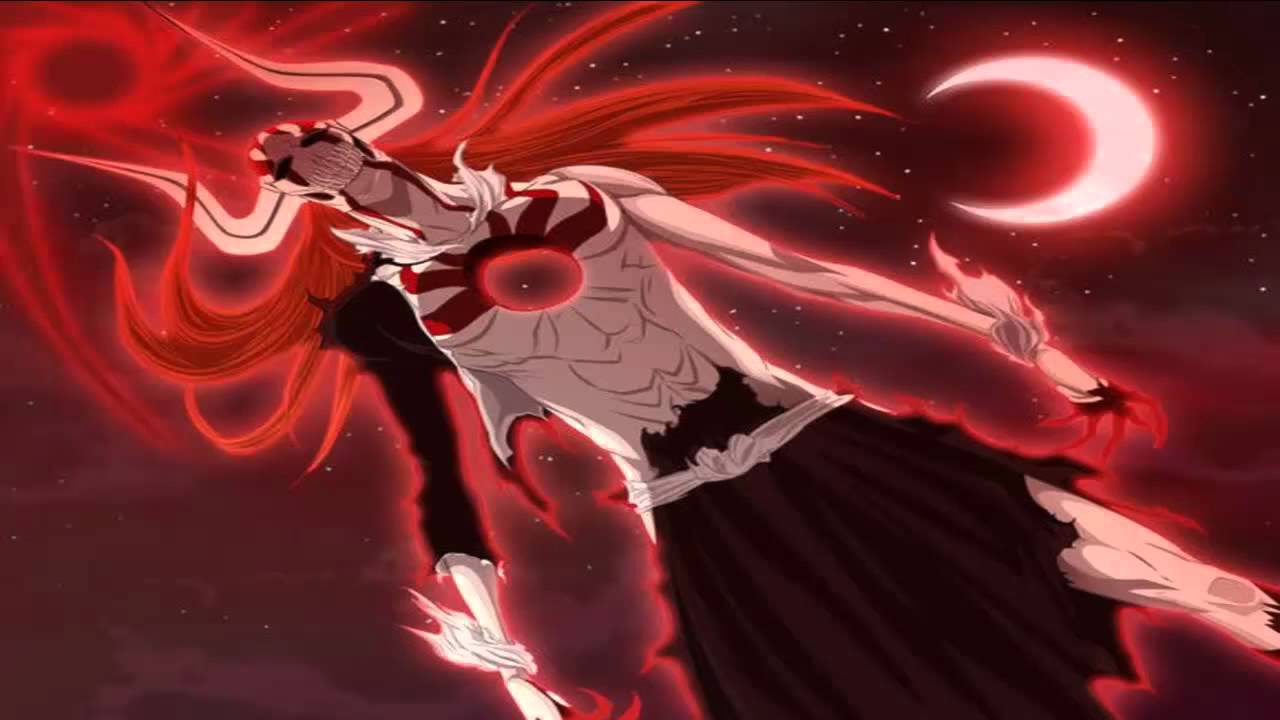 ~from "bleach"
What i would love to hear from him, would be answers in matters of:
"Is he controlled by desire or is he incarnated desire?"
"How can one rise to power, in a similar manner like he did?"
"Does he need humanity, at all?"
"Which form is more honest, the hollow or the shinigami?"
"Aren't all beings hollow in nature??"
"Is he willing to merge with a human, so that one will get all his power?"
I have done the Aristocrat magic squares with the 25 Kaiju names one for each square they are
GODZILLA
ANGUIRUS
RODAN
MOTHRA
KING GHIDORAH
EBIRAH
KAMACURAS
KUMONGA
BARAGON
GOROSAURUS
MANDA
VARAN
HEDORAH
MEGELON
TITANOSAURUS
BIOLLANTE
MECHA KING GHIDORAH
BATTRA
SPACEGODZILLA
MOGUERA
DESTOROYAH
ORGA
MEGAGUIRUS
GIGAN
MONSTER X
So i made each one there own to each square one to each page
M E C H A. K I N G. G H I D O R A H. E
C
H
A
K
I
N
G
G
H
I
D
O
R
A
H
Just like that some kaiju names are one one word there are some kaiju names that are 3 words with a space between them i just followed that pattern.