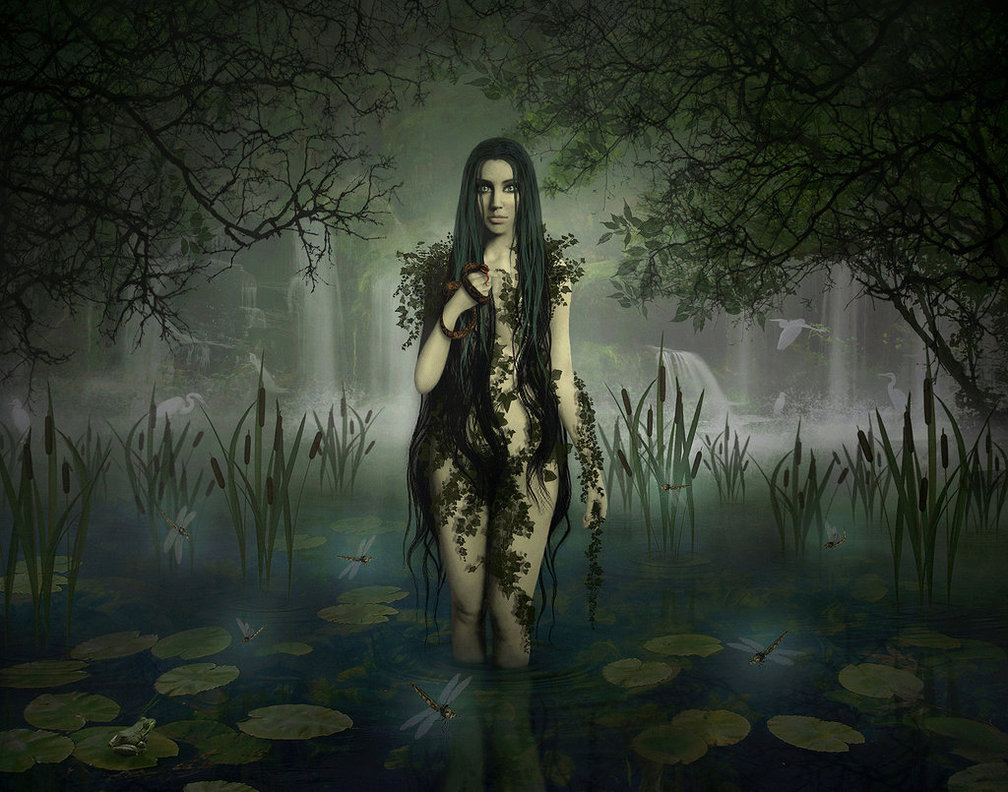 Rusalki have been calling out to me for awhile now (obviously!), so I decided to do them proper respect and finally research them and incorporate them into my path. Building a relationship with these Russian spirits can be quite fruitful and beneficial. They are strong, beautiful, powerful spirits who can be gentle and playful. There's plenty of information out there that will depict Rusalki as malevolent spirits, but I'm not going to play into that. As with working with any spirit, treat them with respect and respect will be shown. Especially with these spirits. They expect and command respect when working with them. Targets of their fury that they've been known to "siren-esque" sing to their death are usually deserving. They're actually known for helping poor, hardworking farmers and fishermen, so negate any myth of them being anti-male.
| Element: | Water |
| --- | --- |
| Animal: | Wolf |
| Tree: | Birch |
| Plants: | Rye, poppies, flax |
| Companion: | Baba Yaga |
| Offerings: | RESPECT, fried eggs (rebirth), beer, song, dance, ribbons, flower garlands, hand made ritual cloths, combs, purified water |
| Number: | 7 |
| Week: | Early June, 7 weeks after Easter |
Info:
They are thought to be the souls of the unclean dead-those who died before their time.
Rusalka are shape shifters, known for changing their appearance. With men they aim to seduce they will change accordingly to that male's particular taste.
Much like the fae, they are huge tricksters with a wicked sense of humor.
Approach with respect! They command this as a mandatory offering. They will appear to you as a compassionate and altruistic goddess. If not respected they will become your biggest foe.
Rusalka are water nymphs with legs unlike their mermaid counterparts.
They live in great castles underwater during cold months and migrate to birch trees where they live when the weather is nice.
Rusalki will appear to you usually naked or in white linen shift dresses. Universal beauty is associated with them as well as having wild, long hair.
They are beneficial with healing work, fertility, finding true love, and can be helpful with someone who has wronged you.
When moonlight strikes, they are known to circle dance as Rusalki typically travel in groups. Girl power!
Men can have relationships with them and they often fall in love with men. However this relationship will end and one must enter that knowing so.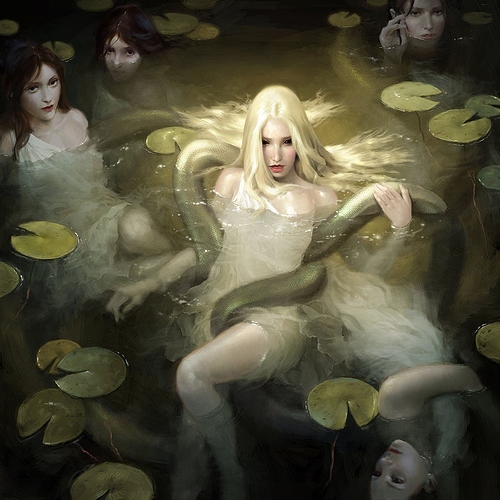 Rusalka Week:
Rusalka Week is an ancient Slavic fertility festival that celebrated both life and death. The Thursday of this week is known as Semik. On Semik, funeral rites were held for the unclean dead. Birch trees were associated as hosts for souls of the dead, so on this day, people would decorate a birch tree with garland, flowers, or carry around its branches to honor them.
Since Rusalka are associated with fertility, sex rituals were prominent during this week. After the sex ritual was performed, women would go to birch trees pledging vows of respect and friendship to the Rusalka that inhabited the tree. They'd bring offerings and decorate the trees with garland and more importantly cloths they had woven or embroidered. This week is the most poignant week to invoke Rusalka for fertility, though any invocation you do with them during this week is powerful as they are most available to us in our world during this time.
Ritual workings:
Any tree can be adorned with garlands, flowers, ribbons, and cloths when working with Rusalki. For at home workings, tree branches can be placed on an altar or any tree related imagery. Purified water is also significant for your altar as it gives them a vessel to manifest within.