So i had visions a while back of me using something like these :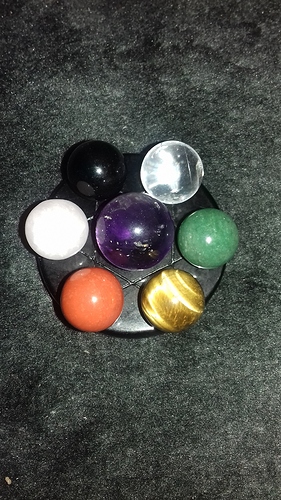 So in my vision they were set up like that but it was like a solar system. And if i picked one up and did something to it, it effected which ever planet it was connected to, so when i saw these i just had to get them. So i did.
But now what do i do? Assign each one to a specific planet and go from there…
Charge them with the planets energy i assign to them?
Any thoughts? Suggestions?