HAPPY HALLOWEEN!!


Order Now: http://balg.co/qliphoth - Get $200 off and save 30%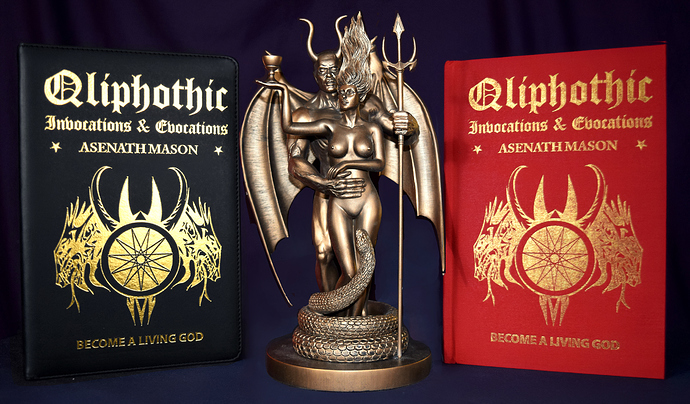 At the behest of my patron demons Lilith & Lucifer, we immortalize their priceless magic on this earth plane and welcome you to experience it for yourself.
• Qliphothic Invocations & Evocations - new grimoire
• The Harlot & The Prince of Darkness - altar statue
Learn the true art of spirit conjuring. Travel farther and deeper into the Nightside than ever before with my 297-page grimoire of authentically original, dogma-free sorcery based 100% on genuine gnosis with the Demonic Kings & Queens of the Dark Tree.
As always, if you would like to share any comments or questions, you may drop me a message at my Facebook page.
I will reveal my exciting news for 2018 very soon. We'll talk again…
Darkest Blessings,
—ASENATH