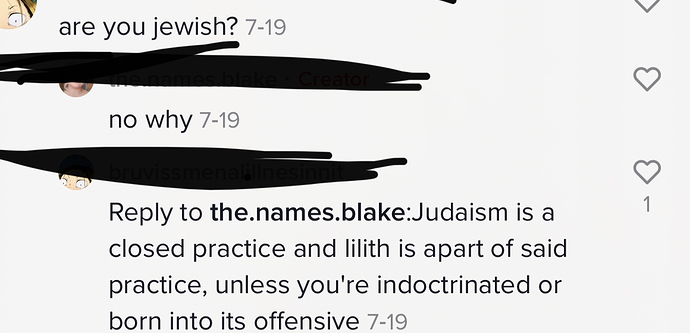 I was on tiktok and came across this. Kinda interesting. Never heard of it and grew up in a sort of Jewish family(my moms side of the family).
Wanted to get some opinions on whether you've all ever heard this? I think it's a reach tbh lol. But wanted to know what y'all think.
The witches on tiktok are… pretty toxic if you ask me.