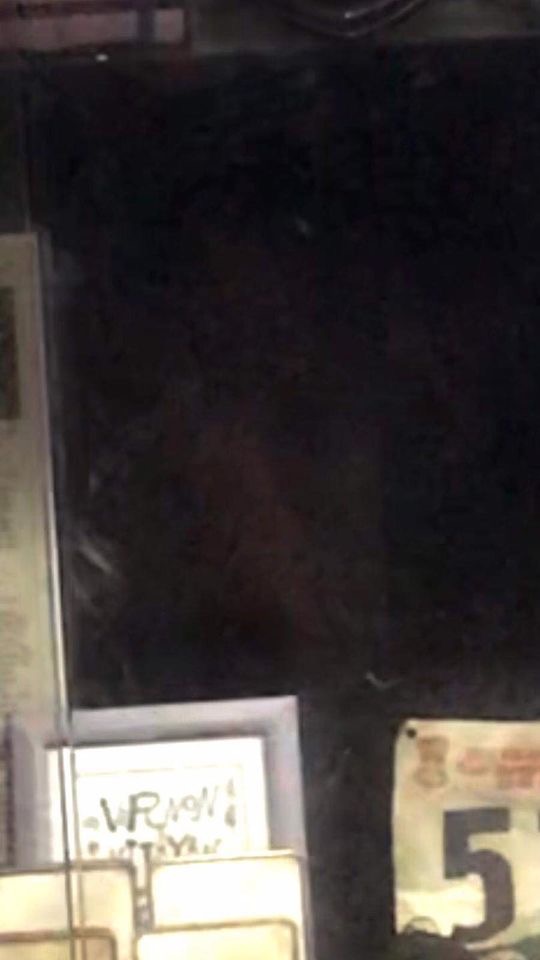 Our neighbour's son got married last September but we had disturbances in the form of a spirit around 2 weeks before that. Started with our black cat meowing at something in the cabinet one night, trying to open the glass doors with his paw. He would act up around 3am and get really riled up until sunrise. One night I took a video of the study room from the doorway when our cat was getting pissed off. Search it frame by frame and found "it". Dowsed for answers, initially thought the attack was work related but the pendulum kept insisting it wasn't until I asked if this was targeted at the home. From then on, the answers came pretty fast.
Then came a pair of chopsticks stuck upright into our plants one morning. That's an invitation to the dead to "feed". It's a local black magic hex when you do graveyard magic. We had a "bomoh" come to the home. "Bomoh" is the local term for people who practice the local form of black magic. He found a talisman that was planted inside another plant. So basically the neighbour engaged someone to go dig up soil or bones (some culture here bury their dead without coffins, they are wrapped in white cloth and returned to the earth after the prayer rituals are completed or cremated and the ashes returned to the family to dispose of according to their religious practices) and then send the spirit to get us to move out. They want to buy over our home and the only way to do it is to incite disharmony leading to divorce or scare the living hell out of us. Well, we just moved in 3 years ago and spent quite a bit fixing up our new home so we weren't willing to throw it all away because their son got married and wants our home for himself and his bride so that kinda brought out the Black Kali in me and started a passive aggressive black vs white magic war that ended up with this spirit crossing over to the light after 4 months of cleansing and meditating.
They sent another one over right after the first one stopped disturbing us. This one was supposed to possess me and probably do worse. The bomoh asked if I have shown signs of possession, I experienced a black out one night when I was doing the routine cleansing around the home but no, thankfully no signs of possession or suicidal attempts. They hid the hex in the food which they offered last month. It's called Kalia Masan or Ash of the Dead. We threw the food away and found a red candle burning outside our home right after they came by. We knew this was gonna be the next move after we sent the first spirit into the light. It's predictable and it's basic. Their plants are starting to die. We didn't send anything back. I am trying to get this second spirit to cross over but these spirits died a horrible death and aren't willing to let go easily. The consequences are bouncing back because they are cleansing their home like mad trying to clear our the spirit they were sending to us. It cannot enter our home so it's going back to theirs since they are keeping the talisman that is anchoring it.
I wonder how this will end… Because I have been feeding their spirit then asking it to harm no one and to go home to the sender because there is no welcome for it in my space. I have been asking it to cross over instead of staying in this limbo state but it's not ready and still so full of anger. We do nasty things without realising it and I think they have no idea what they are summoning when they engage some hack to cast hexes for them.