Hello, I just started practicing tarot, Waites, a month or two ago.
I asked how would a pack with Lucifer go and here is what I got. Keep in mind that I already have 2 pacts ongoing of which 1 is for a long time (till the end of the year)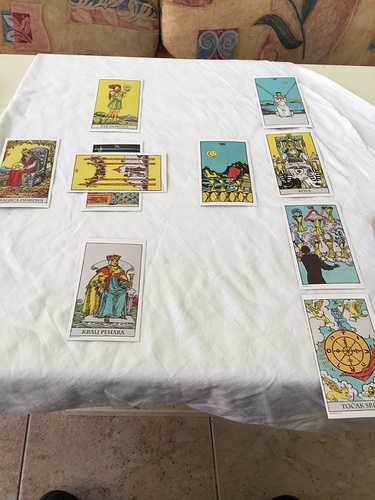 Could I please get an opinion on this card alignment?